A blind veteran from Stanmer Heights and a local befriender from near the Marina have struck up a beautiful friendship during the Covid-19 pandemic, while Blind Veterans UK's training and rehabilitation centre has been closed to day visitors.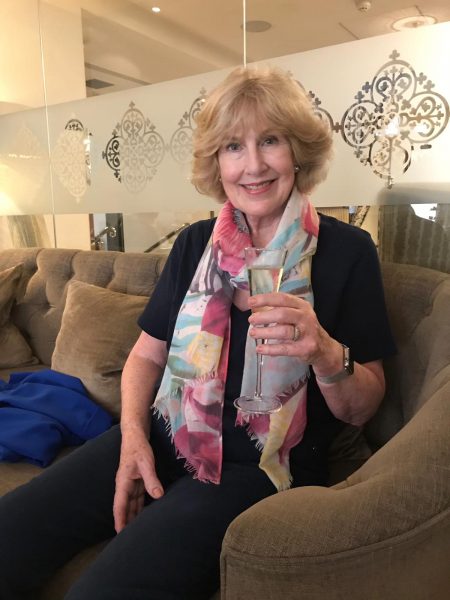 Before the pandemic, 91-year-old blind veteran Peter Pope would visit military charity Blind Veterans UK's rehabilitation centre in Ovingdean on a Monday and Friday. The closure to day visitors back in March left Widower Peter feeling lonely and isolated. Luckily, he was put in touch with volunteer befriender, 75-year-old Sylvia Woodcock, via Blind Veterans UK's befriending service, and the two have developed quite the budding friendship during a period of enforced isolation.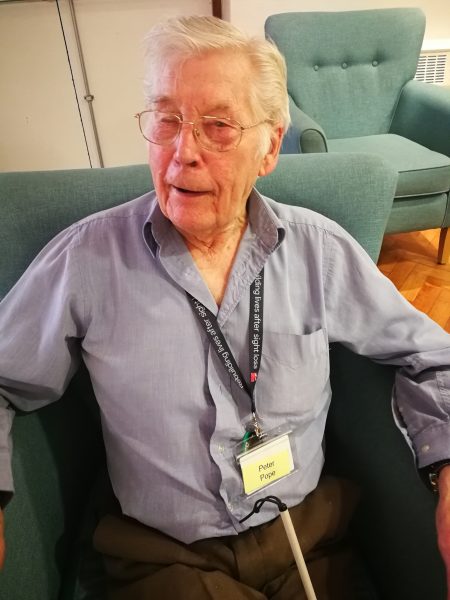 Peter says:
"I felt terrible when the centre closed as I just loved visiting and having a good chinwag with other blind veterans in the same position as myself. So during isolation I started to get quite lonely. Luckily I started to get phone calls from Sylvia which has been absolutely brilliant. It's so nice to chat and just have some company. I can't thank Blind Veterans UK enough for bringing us together."
Peter joined the Army when he was 18 and spent two years with the Pioneer Corps, before serving 12 years in the Merchant Navy. At the age of 70 Retinal Detachment and Glaucoma caused him to lose his sight which has been in steady decline ever since. Luckily, two years ago, Peter was referred to Blind Veterans UK at his local eye hospital, and has been receiving support from the charity since then.
He says:
"The charity really have helped me a lot, on top of the emotional support of being able to visit the centre, they've given me all sorts of equipment like talking watches and accessible phones which have allowed me to remain independent at home. They're always so friendly and caring, I don't know what I'd do without them."
Sylvia says:
"I love our weekly chats and because of them Peter has become a great friend to me. He's such an interesting chap and we love having a laugh and a joke together."

"I can only say good things about volunteering and would recommend it to anyone. You can really see the difference you're making to someone's life and that gives me a lot of pleasure. I'm so glad I decided to be a part of it."
Blind Veterans UK has adapted its service to support its 5,000 beneficiaries, 90% of whom are over 70 and at an increased risk from Covid-19. The National Support Service will help blind veterans through this period of social isolation.
Nicky Shaw, Blind Veterans UK Director of Operations said:
"Living in isolation, blind veterans need our help right now with daily tasks, such as the shopping, and constant emotional support through this difficult time. So we are temporarily changing our service and mobilising our staff to provide practical, essential support to help the most vulnerable.

"There is so much that we can and must do to support blind veterans to help them maintain physical and emotional wellbeing, and to feel safe, reassured and cared for during this crisis."
You can keep updated on Blind Veterans UK's response to Covid-19 at blindveterans.org.uk/coronavirus where you can also find out more about supporting the charity to make this new service possible.