At 7.07am on 3 October 2019, three London licensed black cab drivers, collectively known as "Cabbies Do Kilimanjaro" successfully climbed 19,340 feet to reach the summit of Kilimanjaro, the final part of their epic challenge to lose weight, get fit and raise money for The Taxi Charity for military Veterans.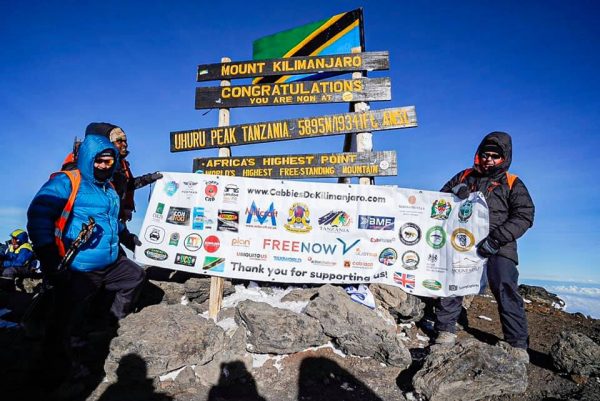 The three brave London cabbies, Daren Parr, John Dillane and Brian Heffernan took six days to reach the summit and all suffered from debilitating altitude sickness as they made the ascent.
The idea to climb Africa's tallest mountain all started from an innocuous tweet asking fellow cab drivers if they wanted to lose weight and improve their lifestyle by training to climb the formidable Kilimanjaro, while raising money for the Taxi Charity for Military Veterans.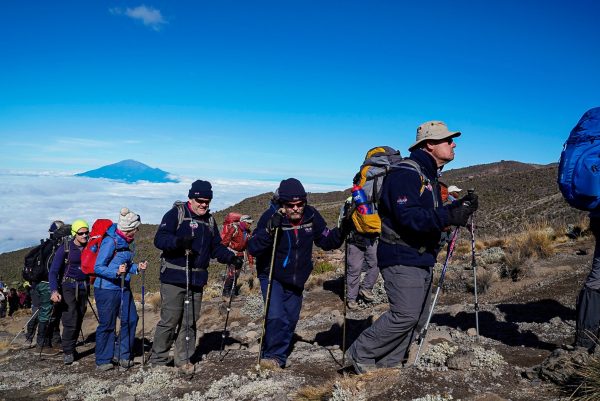 When asked what this challenge meant to them, the three London cabbies said;
 "This is one of the proudest moments of my life, helping The Taxi Charity, making my family and friends proud and putting London black taxis where they belong, on top of the world." Daren Parr

"Middle aged men can do amazing things. From being out of breath climbing two flights of stairs, to climbing the highest free-standing mountain in the world, I'm proof anyone can change their life!" John Dillane

 "In his inaugural address, JF Kennedy said, "Ask not what your country can do for you, ask what you can do for your country." The Cabbies do Kilimanjaro took this momentous challenge to raise money for our veteran's past and present and climbing Kilimanjaro seemed a fitting way to earn their respect." Brian Heffernan
About Cabbies do Kilimanjaro
In September 2018 a tweet was sent to fellow cab drivers asking if anyone wanted to lose weight, improve their fitness, change their lifestyle and climb Kilimanjaro to raise money for the Taxi Charity.
The cabbies have made a real impression on everyone they meet and have appeared on ITV London, BBC Radio London, London Live, LBC, as well as many print publications.
The Cabbies have been made Tanzanian tourist ambassadors and following their climb they were whisked off to enjoy a safari with their partners.
The Cabbies are already planning their next challenge and details will be revealed on Facebook and Twitter @cabbiesdokilimajaro
To donate please visit  www.justgiving.com/fundraising/cabbiesdokilimanjaro
 About the Taxi Charity
The Taxi Charity for Military Veterans was formed in Fulham in 1948, to work for the benefit, comfort and enjoyment of military veterans and arranges many trips every year for veterans from all conflicts.
The charity offers international trips to Holland, Belgium and France, UK day trips to concerts or museums, transport to attend fundraising events, as well as special days out to catch up with friends and comrades.
To fund and facilitate these outings, the charity is wholly reliant on generous donations from members of the public, businesses and trusts and the amazing group of London licensed taxi drivers who offer their time and vehicles free.
For more information, to arrange interviews or to request images please contact
Christina Bowden
Bowden PR
07984 433614