Army Cadets, Ben Hewett and Tom Steingold, from Felsted School in Essex, have run the Bob Graham Round, one of the most demanding fell running courses in the UK, to raise funds for SSAFA, the Armed Forces charity.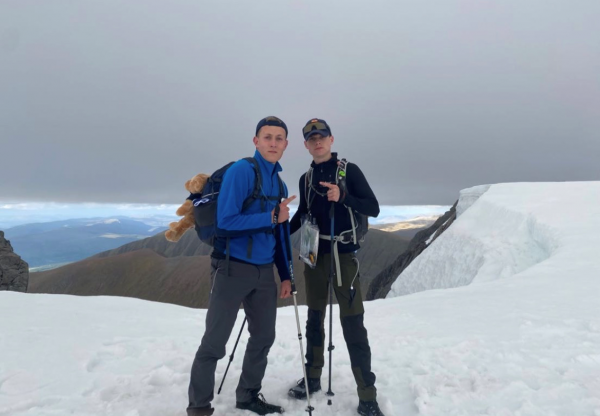 The Bob Graham Round includes 42 of the highest peaks in the Lake District, covering 106 kilometres, with over 27,000 ft of climbing. This equates to just below the height of Mount Everest. The upper sixth formers have now joined the elite 'Bob Graham Club' and have raised money for their favourite charity too.
Ben said:
"The reason for choosing SSAFA, and why we wanted to complete the challenge, is that SSAFA is the oldest tri-service charity and not necessarily the most well-known. We wanted to give SSAFA the recognition it deserves".
This is not the first time Ben and Tom have raised funds for the charity.
James Dodson, SSAFA Divisional Treasurer, Braintree, Essex:
"Following their successful 3 Peaks Challenge in 2022, raising over £3,000 for SSAFA, the Braintree divisional team are delighted to support the boys with the provision of specialist kit and fell running shoes, and extend our best wishes for the challenge, and heartfelt thanks for your commitment and support for SSAFA."
The boys would appreciate any help to reach their fundraising target. Visit https://www.gofundme.com/f/bobgrahamround-for-ssafa