AJEX invites your Synagogue Community to come on board with this exciting Jubilee initiative to help mark and honour The Queen's remarkable 70-year reign.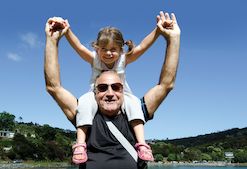 AJEX has been grateful and honoured to receive support from members of the Royal Family over our long history. Jewish servicemen and women have served the Crown in peacetime and in war for nearly 300 years. It is a source of great pride for us that a quarter of that time has been under Her Majesty the Queen's reign.
Join in the nationwide celebrations by encouraging your members to walk, jog, run, swim, cycle or anything else exercise-related, to reach 70 miles, either individually or as part of a team or group.
Ideas of how to take part include:
Participants could cover their miles by walking in the local area, maybe as part of a Walking Group (2,000 steps is 1 mile!)
The 70 miles could become part of a running or jogging programme already in place
Incorporate your regular swimming or cycling routine to support this initiative
We all love our step counters – families and children can take part too, counting their steps over an allotted period of days – perhaps aiming to reach 20,000 steps a day (that's 10 miles) which over 7 days totals 140,000 steps (70 miles)
The money raised from sponsorship will help AJEX to plant 70 trees in The Queen's name in places that British Jewish servicemen and women have served – perfect for Remembrance as well as helping towards a greener planet!
We hope you will join us in this special project to mark the Platinum Jubilee and look forward to hearing the many ways in which the 70 miles are being achieved.
To take part simply sign up via www.ajex.org.uk or reply to this email and a Sponsorship Pack will be sent out.
The 70 miles should take place any time from now until the end of August 2022.
Any funds raised beyond the project's target will go towards supporting AJEX's work in Welfare, Education, Remembrance and combatting Antisemitism.