The RAF community will benefit from money raised by ICAP, part of TP IPAC group, the world's largest interdealer broker.
The RAF Association, the charity that supports the wellbeing of the RAF family, was among charities chosen by ICAP to receive funding as part of its annual December Charity Day.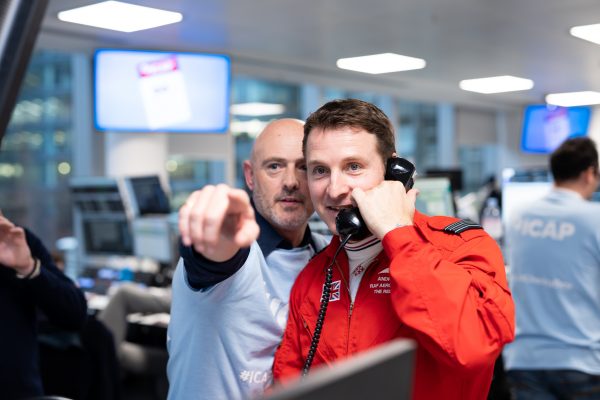 With the help of celebrities, including England Football Manager Gareth Southgate, model Nell McAndrew and Hollywood actor Bradley Cooper, the ICAP Charity Day raised £4.6m for charities across the globe.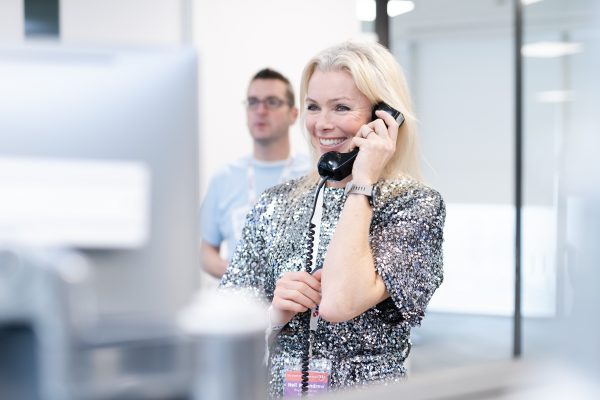 The RAF Association worked with the Band of the RAF Regiment, the Queen's Colour Squadron, the Red Arrows and the RAF Video Gaming and eSports Association, who were supported by Novatech to deliver a unique experience to share-traders.
Each year, ICAP Charity Day raises money for good causes across the globe, with 100% of the revenues and commissions generated on the day donated to charities.
The funds donated to the RAF Association will enable the charity to provide mental health awareness training for RAF veterans and the families of serving personnel.
Rachel Huxford, the RAF Association's Director of Marketing, Fundraising and Trading, said:
"It was a privilege to have been invited to take part in ICAP Charity Day 2019 and we would like to thank them for choosing us as one of the beneficiaries.

"We would also like to thank the Royal Air Force, and all our partners on the day, for supporting us with their presence.

"The money generously donated will go towards supporting our Finding It Tough campaign, which focuses on mental health awareness and support for members of the RAF family."
According to the World Health Organisation, approximately one in four people will experience poor mental health this year. In England, one in six people report experiencing a common mental health issue, such as anxiety, in any given week.
Rachel added:
"The military is working hard to reduce stigma through raising awareness of mental health issues. Our ICAP-funded project will seek to complete the circle by further strengthening the support available to veterans and the serving RAF community."
In total, ICAP has raised £150m over 27 years thanks to its Charity Day events, which take place across the world at the company's different offices, including London, New York and Singapore.
For more information about the RAF Association, visit: www.rafa.org.uk
For more information about ICAP Charity Day, visit www.icapcharityday.com
ENDS
Media contact: RAF Association Alex Scoppie, 0116 268 8755 or email alex.scoppie@rafa.org.uk  
About the Royal Air Forces Association
The Royal Air Forces Association (or RAF Association) is a membership organisation and registered charity that provides welfare support to the RAF family.
The Association recognises that RAF personnel and their immediate families dedicate their lives to their country, and we believe that such a sacrifice should not result in suffering, poverty or loneliness.
Whether it's an injured airman or woman fighting to get back on their feet, a young child missing their parent away on overseas operations, or a World War II veteran needing a shoulder to lean on, we are here to help all generations of RAF personnel and their families.  We also support serving families if they need us. We give practical, emotional and financial support.
Our membership of 74,000 includes serving RAF personnel, veterans and members of the public who want to show their support for the work that we do.
Across the UK in 2017 the Association carried out more than 115,000 welfare contacts, calls and visits, helped tell thousands of bedtime stories to children whose parents were away on operations, and gave tailored holidays to 2,500 RAF veterans, widows and family at our Wings Breaks hotels.
Our support ranges from simply providing conversation and friendship to preparing and submitting application forms for financial assistance.