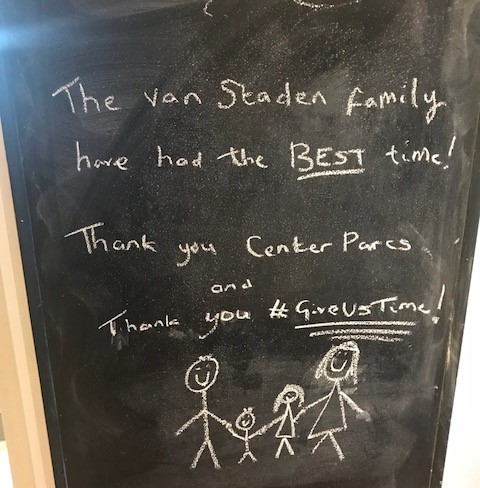 Give Us Time is thrilled that Center Parcs have donated fifteen short breaks to our military families in need. We would like to thank them for their generosity and continued support.
The window for applying for one of these breaks closes on Friday 22nd June and we have already been overwhelmed with responses received. We would also like to thank all the other service charities and welfare units that have referred families to us.
Although there are only fifteen breaks which means that we won't be able to offer a break at Center Parcs to all those who have applied it does show us how many families in need there are out there. This will only push us to work even harder to raise awareness for our cause and to find new donors so that we can help even more families.
If you would like more information on breaks at Center Parcs or on Give Us Time's work please visit www.giveustime.org.uk or email enquiries@giveustime.org.uk.
We would like to thank Center Parcs once again for their very kind donation and we can't wait to start hearing all the stories from our families!