Register now for the CFO Veteran's Gala on 11 July 2023 at the BCEC Birmingham.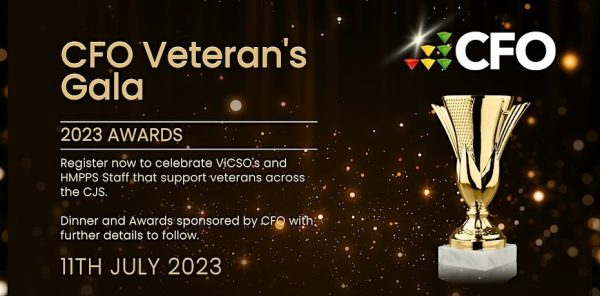 Location
The Birmingham Conference & Events Centre Hill Street Birmingham B5 4EW
HMPPS CFO are delighted to announce the CFO Veteran's Gala which will be taking place at the BCEC, Birmingham, on 11 July 2023.
Join us as we celebrate ViCSOs and HMPPS Staff that support veterans across the Criminal Justice Sector.
Details with regards to the Gala, timings, agenda and award categories to follow, but register now to secure your place as tickets are limited.