The Not Forgotten, a British Armed Forces charity which supports serving and ex-service men and women has produced a Christmas DVD which will be distributed to 1,500 care homes across the UK.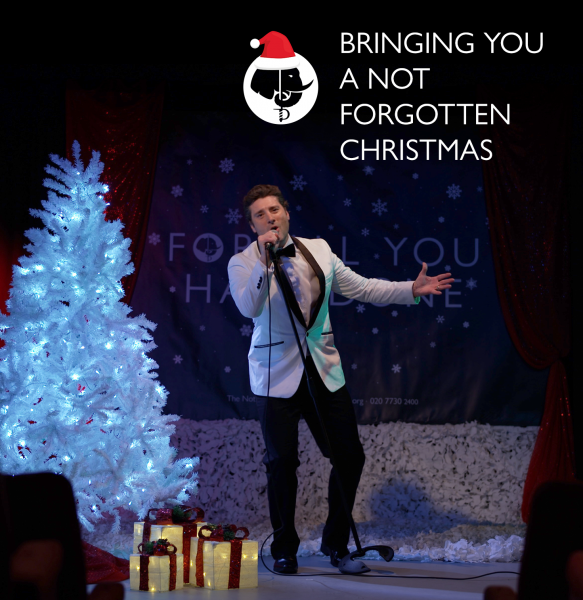 The Christmas Show DVD – 'Bringing You a Not Forgotten Christmas' features familiar festive favourite songs, carols and music, chosen specifically to appeal to the elderly generation – all with the aim of entertaining, boosting morale and lifting lockdown spirits during what can be an exceptionally lonely time of year for those separated from their families.
Brigadier James Stopford, CBE, CEO of The Not Forgotten tells us:
"This year has particularly been hard on the elderly, both at home and in care homes. Many have experienced unprecedented levels of isolation and loneliness and it's really had a toll on their wellbeing.

We usually deliver an annual programme of festive concerts to care homes across the nation, however, this year we are unable to do so in person. We were determined to bring some much-needed cheer to residents and our Christmas Show DVD enables residents to watch a festive concert which can be enjoyed numerous times, from the safety and comfort of their homes."
The 90-minute show featuring artistes who traditionally support The Not Forgotten at their concert tours was predominantly filmed, during lockdown 2 in the Hurst Theatre at Hurtspierpoint with The Jive Aces and Margaret Keyes sending in their recordings.
The Band of The Welsh Guards played a selection of music including carols for viewers to sing along to and recorded their pieces in the historic Figure Court at The Royal Hospital Chelsea.
The Christmas Show DVD will be sent out as a gift to care homes across the county at the beginning of December and will also be sent to The Not Forgotten beneficiaries aged between 70 and 90.
Stopford concludes:
"This year has driven a coach and horses through our programme of activities for all those we support but it has not diminished the need for our work – indeed it has had the opposite effect.  More individuals are feeling isolated and lonely so we looked at how we could adapt our programme to do more under extremely challenging circumstance. 

For 100 years we have helped those who have served their nation and we were not going to allow the pandemic to change this, so we adapted our model of support for all our beneficiaries."