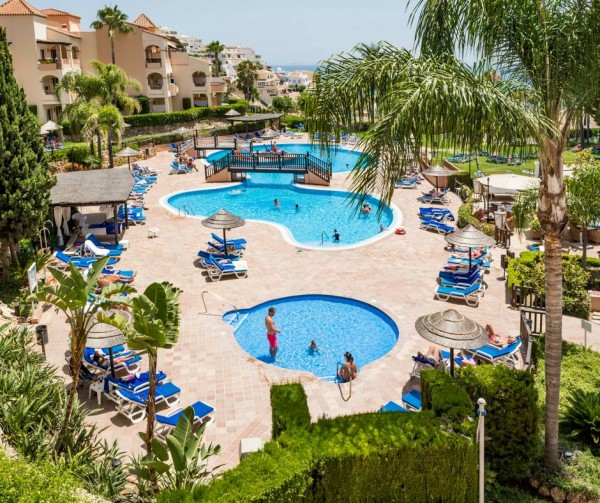 Thanks to the generosity of CLC World Resorts & Hotels, seven families from Give Us Time stayed at CLC Club La Costa World multi-resort on the Costa del Sol for a week in May. This was the second group holiday donated by CLC World, a long-time supporter of the Give Us Time cause.
The seven families had a wonderful time in a beautiful and peaceful location with loads of amenities to choose from: swimming pools, beaches and kids' entertainment!
One of our families said: "Thank you so much to everyone who made this possible. We had a really lovely time. Was so nice to spend quality time with my family away from the manic lifestyle we live."
he resort also held a superb reception for our families hosted by Jennie Bond, broadcaster and journalist. Jennie, CLC World's brand ambassador, enjoyed meeting the Give Us Time families and hearing about their experiences. In her welcome speech, she wished them well, saying:
"I understand that being away from family for long periods poses all kinds of strains on the relationship and I hope being here is giving you time to readjust as a family unit."
The families also enjoyed a guided tour to the beautiful mountain town of Ronda, courtesy of CLC World. But most of all, the families had time to reconnect, de-stress and create great family memories:
"I would like to take this opportunity to thank the charity and CLC World for an amazing week's break. People like you make the world a better place to be in", said one of our beneficiaries.
The importance of the initiatives that Give Us Time promotes was stressed by CLC World's Director of UK Operations, Graham Wilding, who said:
"Many of us take going on holiday for granted but this can be a challenge for many coping with an illness, time apart and caring for a loved one. Helping to change this and increase awareness of these causes is key to our initiative."
These holidays are proven to be beneficial not only for the service person or the veteran, but for the family as a whole. From the words of one beneficiary who benefitted from this opportunity on the Costa del Sol:
"Thank you for such a lovely holiday it made a world of difference! My husband was so much more relaxed and actually had some proper nights sleep without nightmares – the first time in many years – which had such a positive impact on the whole family."