We are coming to your area!
We are holding a series of 'Coffee, Cake and Combat Stress' events to raise awareness of our work and to talk about how supporters like you help make a difference.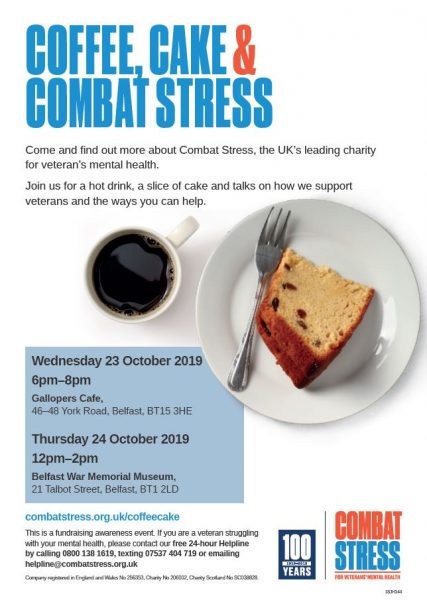 This is a fundraising awareness event where you can hear from a veteran helped by us, a member of our clinical team and a member of our fundraising team who also specialises in legacy giving.
Please come and join us for a hot drink, a slice of cake and to find out more about what we do and how you can help.
Gallopers BT15 3HE on 23 October from 6pm to 8pm
Belfast War Memorial Museum BT1 2L on 24 October from 12noon to 2pm
Ready to find out more?  Planning to come? Please let me know on 01372 587 144 or email me.  There's more information at www.combatstress.org.uk/coffeecake