Veterans' charity Alabaré have officially launched their new 'Field Kitchen' social enterprise. Ex-service personnel will be planning, preparing, cooking and serving great food with the best of local ingredients using a converted horsebox.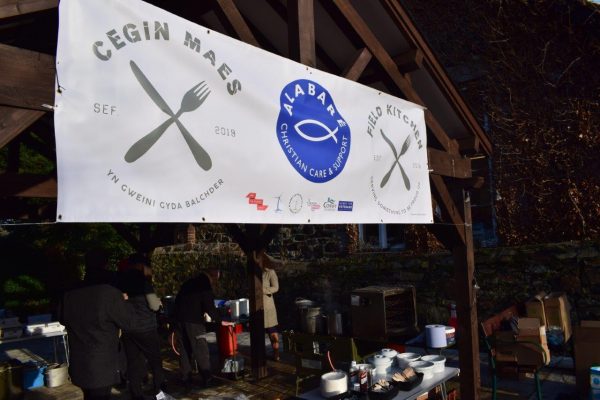 Field Kitchen will work to build on the skills that the Veterans already have, and make them more employable, build self-esteem and increase their opportunities to build an independent life. In turn, we are hopeful this will then enable the Veterans we support to pursue careers in the tourism, catering and hospitality sector.
The launch saw us serve a sampling of a food in a 'pop-up' event in Conwy, North Wales. It was attended by key partner organisations and funders, as well Councillor Liz Roberts, who is Armed Forces Champion for the area.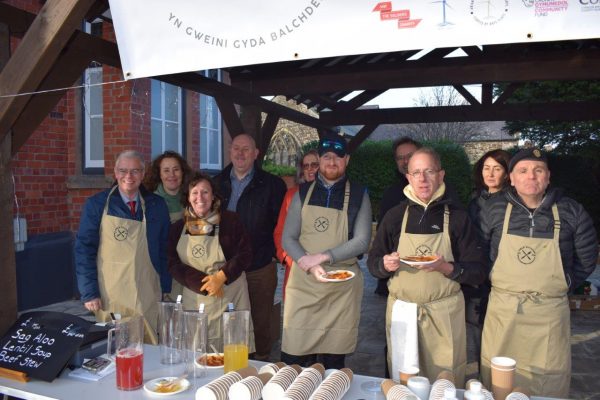 Field Kitchen will be based in North Wales and will be able to tour local events once we have our horsebox ready for use in the New Year.
Tom Barham, Social Enterprise Manager at Alabaré Homes for Veterans said:
"Field Kitchen is a really exciting venture based on the fast growing street food sector and the vibrant events and tourism industry in North Wales.  It is a great feel good idea – people enjoy creating, serving and eating good food.  Social Enterprises need to do two things well, be profitable and deliver social value, and we are confident this is the right idea to achieve this.  We hope people from North Wales and those visiting will support this new venture when they see it out and about in 2020!"
The development of the Field Kitchen social enterprise scheme has been made possible thanks to the generous financial support of a number of organisations including Gwynt Y Mor Community Fund, Rhyl Flats Community Fund. Conwy Council, National Lottery Community Fund and ABF The Soldiers' Charity.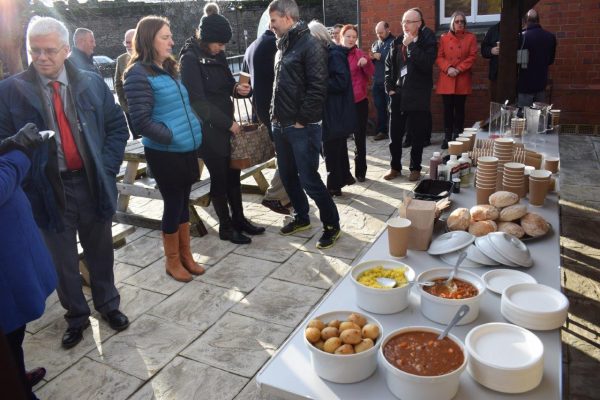 For more information or to arrange an interview call Harvey Taylor on 01722 344485.
At Alabaré we support people to overcome the barriers of homelessness, mental ill-health and learning disabilities in-order to have a home, health, choice and independence.
Alabaré Christian Care and Support provide the highest standards of accommodation and support to disadvantaged and vulnerable people in our communities in order that they can have a home, health, choice and independence. Since 1991, Alabaré have been working with people facing disadvantage through homelessness, mental ill-health, learning disability or a combination of these.  We provide housing and personalised support based on the individual needs and aspirations of each person, tackling underlying causes and giving them the skills and confidence to move forward with their lives.