Say "black dog" to any number of people and as many different responses might be given.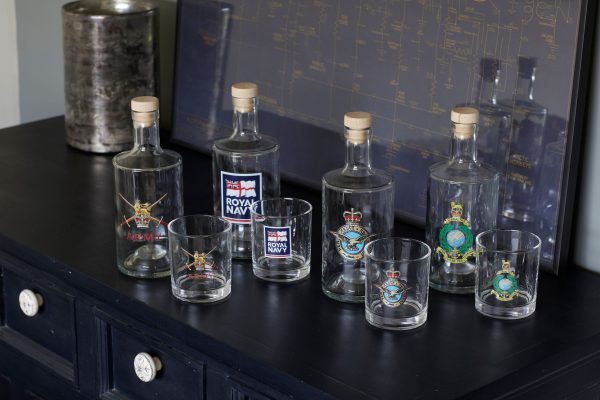 For some, it might conjure up images of an infamous black Labrador – an ex-guide dog of all things – called Fenton chasing deer through Richmond Park with a panicked owner bellowing his name as deer stampede towards a road.
For others of a more literary bent, it might make them think of Ian McEwan's 1992 novel Black Dogs and is perhaps a little closer to the understanding of the phrase that is anything but modern.
"Black dog" refers to depression of the lurking, omnipresent, shadowy kind. It was made famous by Winston Churchill, not only during his darkest days of WWII, but also reportedly as far back as the 1920s and 1910s.
Yet the idiom is older than that. Samuel Johnson called his depression by the same name, but it is likely that the first use – or first recorded use – was by Horace in 65 B.C.
Army veteran Clare Hearl, who lives in Plymouth, has had her own black dog following her around for years.
The 44-year-old former sergeant, who joined the Army at 18 and had a busy 10 years during her service and another five back in the Middle East, has not been beaten by her black dog, but has used it to her advantage and now – in a roundabout way – for the benefit of SSAFA, the Armed Forces charity.
TheCraftyBlackDog is Clare's company. Its origins come from taking an art therapy course to help with her own black dog, something she soon realised she had been battling for two decades.
The art course blossomed into combining her own therapeutic path with running a growing business.
It began in earnest during one of the lockdowns as Clare started selling her hand-decorated wares online. She applied for – and was given – a licence from the Ministry of Defence, and now designs and sells glassware with ship, regimental, or squadron heat-transfer motifs for the Royal Navy, the Army, the RAF, and the Royal Marines as well as a line for veterans.
These items, including "fill-your-own" decanters, glasses and tankards, and coasters to rest them are available on the SSAFA Store, with proceeds going to support serving personnel, veterans, and their families just as SSAFA has done since 1885.
As well as a demonstration of her creative skills, and a successful business for the talented and entrepreneurial former soldier, it remains a form of art therapy for Clare.
She notes:
"The Black Dog has stolen the mass of confidence I used to have, so I'm hoping this adventure will help me to connect with people again and inspire those of you out there also having your own battle.

"It's one that may never be won, but it certainly can be helped."
TheCraftyBlackDog collection by Clare Hearl can be found on the SSAFA Store here ssafastore.org.uk/categories/veterans-in-business.
Stop press: Clare advises that she has just taken receipt of the keys to her first shop.