Saturday 6 June 2020 marked the 76th anniversary of D Day. To commemorate the occasion, two special events helped to raise vital funds for Worthing-based charity, Care for Veterans.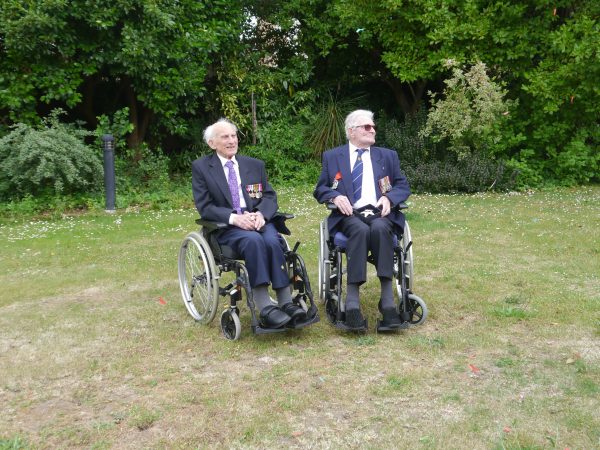 Firstly, 48 people took part in a virtual race organised by the charity. Participants walked, ran or cycled either 5km or 10km in their own time on D Day, ensuring they followed the guidelines around social distancing. Altogether, the racers raised over £1,000 for Care for Veterans.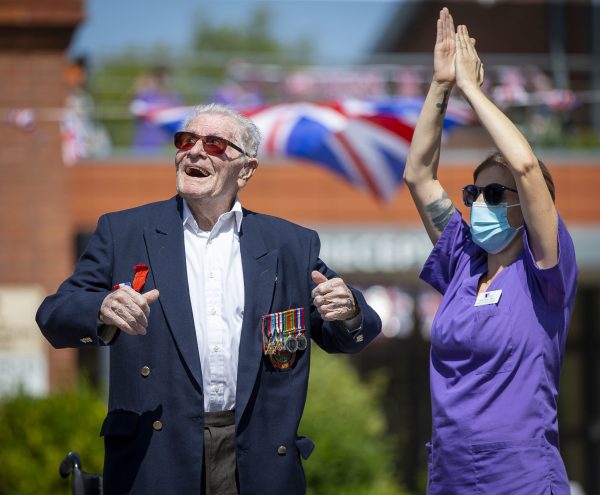 Then, two Normandy veterans, Len Gibbon, 96, and Peter Hawkins, 95, took on an epic cycling challenge. Both men each recreated the 104-mile distance of their original journey between Portsmouth and Gold Beach on static bikes.
Len and Peter are residents at Care for Veterans, which provides care and rehabilitation for physically disabled ex-Service personnel and their families.
Len explained,
"Although I'm 96, I still like to be doing something. I did this challenge to help raise money for Care for Veterans because it's a wonderful place. I think that it is a very good idea to raise money for the home, as this is a very good one! We are still active and enjoy cycling, so it is up to us to do our best to help and raise money. We may be old, but we are not past our sell by date. Thank you everyone who sent us kind messages."
Peter said,
"I was asked if I would like to participate in a cycling challenge on behalf of Care for Veterans. Upon consideration I realised I could use my energy to be of use in the running of this home. At my age, I thought it would be a good example to show my determination and help to inspire others. I started off on this long route and got on very well. After the halfway point, I realised that I was going to complete the full route. This was very satisfying for me as I realised this would help the home to achieve their goal."
Together, the men have raised over £7,000 for the charity.
Head of Fundraising and Marketing, James Bacharew, said,
"Len and Peter were elated to have completed their challenge. It has been inspirational to see them at their age get up and get out and cycle every day to reach the distance. We are truly grateful to them for helping to raise this incredible amount of money. This, along with the money raised by our virtual racers, comes at a much-needed time for the charity. All of our events we had planned for 2020, upon which we rely to raise vital funds, have been postponed or cancelled, so support like this is invaluable. On behalf of our residents and staff, I'd like to thank Len and Peter, and everyone who took part in the virtual race. Your support will help us to continue caring for our nation's veterans." 
This Armed Forces Day, step up, join the team, and virtually march up Ben Nevis in aid of Care for Veterans. Head to the website now. Your veterans need you! www.careforveterans.org.uk