Since April, Normandy Veteran, Len Gibbon, 96, has been recreating his historic D Day journey by cycling the distance from Portsmouth to Gold Beach on a static bike. He aims to complete the 104-mile distance by 6th June, which will mark the 76th anniversary of the first Normandy landings, all in aid of Worthing-based charity, Care for Veterans.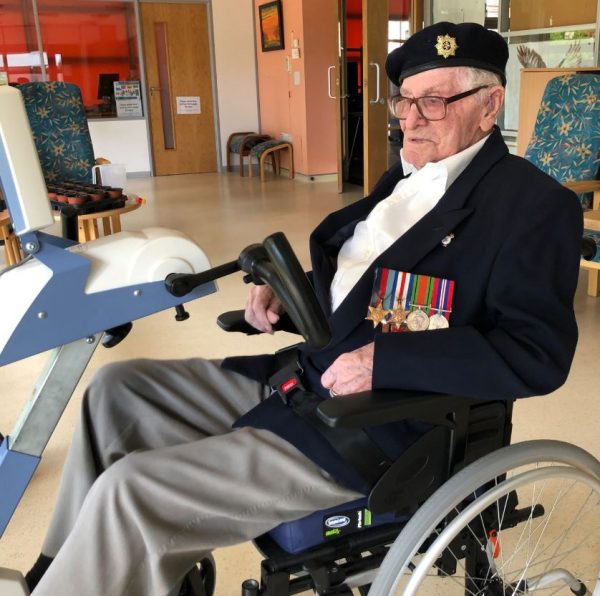 Fellow Normandy veteran, Peter Hawkins, 95, is supporting Len with his challenge by cycling his own 104-miles. Peter also landed at Gold Beach a few days after the invasion started. The men are cycling on separate occasions, of course, to ensure they adhere to social distancing guidelines.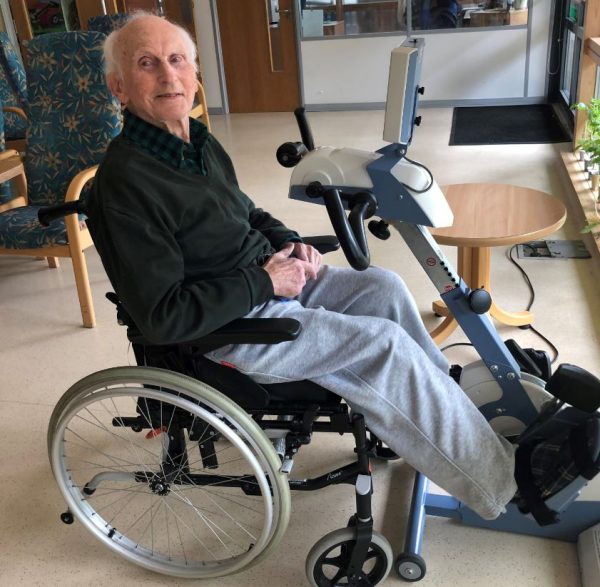 Both men are residents at Care for Veterans, which provides care and rehabilitation to physically disabled ex-Service personnel and their families. The charity receives no regular government funding and must raise £1.9 million this year to provide its award-winning care to the veterans who live there.
Len has lived at Care for Veterans since December 2019. He realised he needed extra help after having several falls at home and his walking had become unbalanced. He loves dancing and so the physiotherapists at the charity incorporate this into his sessions; he loves to do the 'Cha Cha'.
"Although I'm 96, I still like to be doing something. I like to have a dance at the concerts they have sometimes. I have physio as well, which I really enjoy. I'm doing this challenge to help raise money for Care for Veterans because it's a wonderful place. It's going really well so far, hopefully I'll finish on time!"
L
en's challenge comes at a time when the charity needs it most. Due to the current situation, many of the events and initiatives that Care for Veterans had organised to raise vital funds have been postponed or cancelled, so he hopes to raise as much as he can to support the charity that cares for him.

The support for Len has been astounding, having already raised over £5,000 for Care for Veterans, but he would really like to raise more as he approaches the finish line in the lead up to D Day.

You can show Len your support by donating via his JustGiving page: www.justgiving.com/campaign/lens-d-day-challenge