This month, the Dambusters Ride, a cycle fundraiser organised by the RAF Benevolent Fund, the RAF's leading welfare charity, will take place.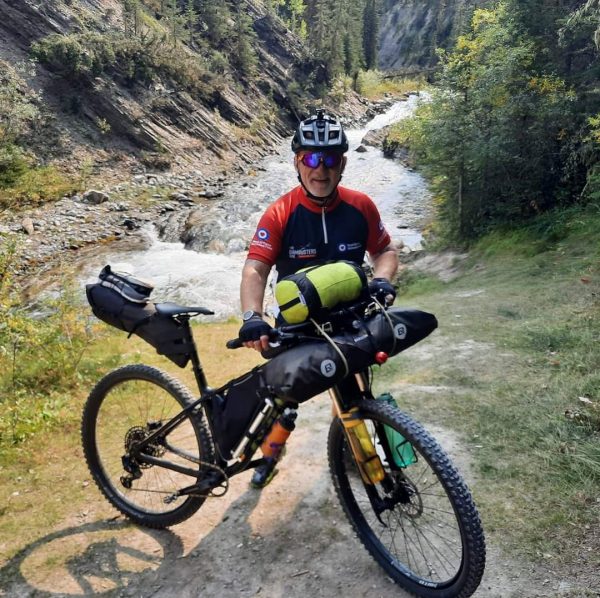 The Dambusters Ride pays tribute to the Dambusters, members of the RAF's 617 Squadron who were assembled to bomb three dams in Germany's Ruhr Valley on the night of 16-17 May 1943 – also known as Operation Chastise. It was a risky raid, dropping the revolutionary bouncing bomb at low level, and the cost was high. Of 133 aircrew who left, 53 were killed and 3 became prisoners of war.
The Dambusters Ride consists of two elements: a Virtual Ride on 7-8 May and a Heritage Ride taking place in Lincolnshire on Saturday 14 May.
Fundraisers from all over the world are taking part in the event, including:
Steve Busby, 60, from Essex:
"I found out about the Dambusters Ride and just knew I had to take part and raise money for the RAF Benevolent Fund to support the amazing work they do. I'll be attending the Heritage Ride in Lincolnshire. Donations were given to the Fund at my father's funeral in lieu of flowers – it's a charity we very much support as a family."
RAF veteran Ian Mccaughtrie, 56, who lives in Canada:
"I'll be doing the ride in Alberta from The Bomber Command Museum in Nanton AB, out to Chain Lakes and back to the museum. I appreciate all of the support the RAF Benevolent provides to RAF personnel, veterans and their families."
RAF officer Wg Cdr Paula Willmot, from Bury St Edmonds:
"I'm going to be completing the 60-mile Virtual Ride on my Peloton bike. I'm looking forward to being able to give back to the Fund, feel like I am doing something worthwhile whilst also staying healthy and fit. The fact that I am completing the ride in my spare room is just a bit different but I will be wearing my jersey and will be proud to do so!"
Whether you want to take part on your cycling machine at home like Paula, attend the Heritage Ride at Lincolnshire like Steve, or cycle from another country like Ian, the Dambusters Ride is open for everyone. For more information and to register for the Dambusters Ride, click here.
Signed up and need some help fundraising? Check out our tips and tricks here.
The RAF Benevolent Fund provides financial, emotional, and practical assistance to serving and retired RAF personnel and their families. This includes grants to help with financial difficulty, free memberships for Headspace, Airplay youth clubs, and more.