Dr Richard Cullen, Chairman, Lifetime Vice President and one of the founders of Scuba Diving rehabilitation charity Deptherapy & Deptherapy Education, has been shortlisted as a finalist in the 2018 Heropreneurs Awards.
The Heropreneurs Awards is a new initiative from the Heropreneurs charity, which helps ex-Armed Forces personnel and their dependants to create their own businesses and become entrepreneurs. The Heropreneurs Awards are run in association with The Telegraph and the Warwick Business School, and with support from the Ministry of Defence.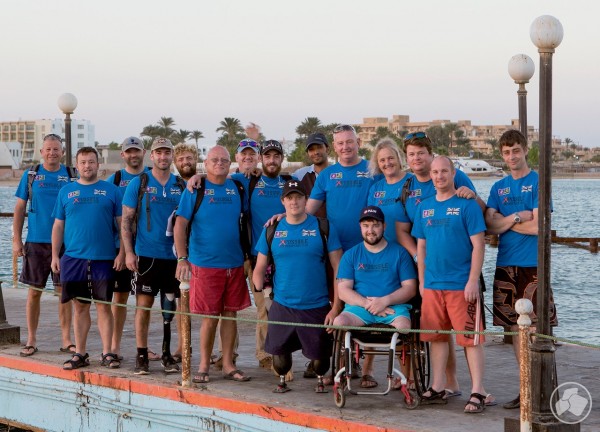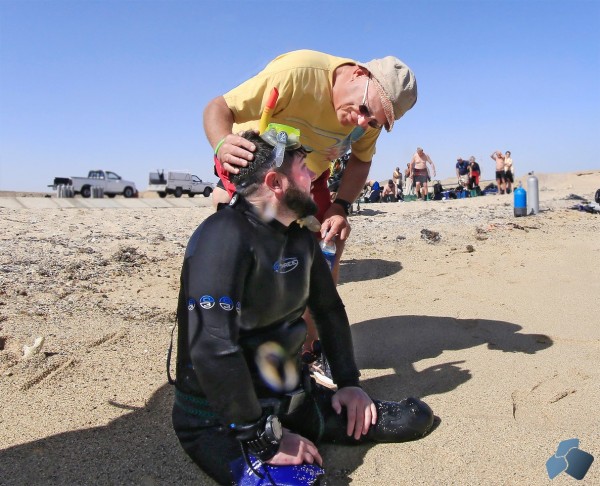 Richard is one of three finalists in The Veterans' Foundation Award category. The Veterans' Foundation charity raises funds for military-related charities and other organisations that help veterans in need. This Heropreneurs Award category seeks to recognise an individual civilian, or a business, that has given outstanding help to veterans.
Richard was nominated for the Award by the Veterans' Foundation, who earlier this year presented Deptherapy with a grant of £10,000. Success for Richard in the Heropreneurs Awards would result in a further £10,000 to be used towards Deptherapy's continuing work.
The finalists and winners of the Heropreneurs Awards are judged by a panel led by General Sir John McColl KCB CBE DSO, and includes key figures from the business world and the Military.
Since founding Deptherapy in 2014, Richard, a former Director of Training and Development for the Metropolitan Police Service, has become a "Father Figure" to the charity's Programme Members, offering 24/7 support to many vulnerable adults and their families.
President of Deptherapy, Air Vice Marshall Dr Jon Lamonte, had this to say about Richard:
"You meet very few people in life who so many talk about as having changed their lives. For people who have made so many sacrifices for their country to talk of Richard as instructor, counsellor, mentor and friend, at times and in dark places that not even their families can reach, speaks volumes for the man."
Ever self-effacing, Richard said:
"Working with the Deptherapy Programme Members is a privilege, and it is absolutely humbling. We know our work has saved lives, and we have also changed so many lives for the better. The impact on Programme Member's partners and families is massive. I am stunned to be nominated for this Award but it is not about me, it is about the Deptherapy Team. Isaac Newton reflects my views on this: "If I have seen further, it is by standing on the shoulders of giants." Those giants are the Deptherapy Team and Programme Members that we work with."
The 2018 Heropreneurs Award Winners will be announced at a black-tie dinner and awards ceremony on 14th November in London.
Find out about the work of Deptherapy & Deptherapy Education at www.deptherapy.co.uk.
Notes for Editors
Images: The attached images can be used to illustrate this story – (1) Chairman and Founder of Deptherapy, Dr Richard Cullen, with Programme Members in Egypt. Photo – Dmitry Knyazev for Deptherapy; (2) Dr Richard Cullen. Photo – Stuart Green for Deptherapy; and, (3) Dr Richard Cullen with Programme Member and Deptherapy Ambassador Ben Lee in Egypt. Photo – Dmitry Knyazev for Deptherapy.
Deptherapy & Deptherapy Education is an English Charity registered with the Charity Commission. It seeks to rehabilitate UK Armed Service personnel and veterans who have suffered life changing mental and/or physical challenges through specially designed Scuba Diving Programmes. It also provides 24/7 support to Programme Members. Deptherapy is widely respected for changing the lives of those who come on the Programme. Many Programme Members have suffered limb loss and or acute mental illness. 80% of Programme Members suffer from PTSD or other acute forms of mental illness. The charity also provides education in adaptive scuba diving techniques to Dive Professionals.
 For further information and  / or images, please contact:
Jane Herbert – Associate Director Media & Communications – Deptherapy
jane@aquamedia-online.com Tel: 07742 647800
Richard Cullen – Chairman – Deptherapy
ops@deptherapy.co.uk  Tel: 07786 361196