SSAFA, the Armed Forces charity attended the most prestigious dog show in the world, Crufts, last weekend. The charity looks after veterans and service people in their time of need, many of whom have service animals.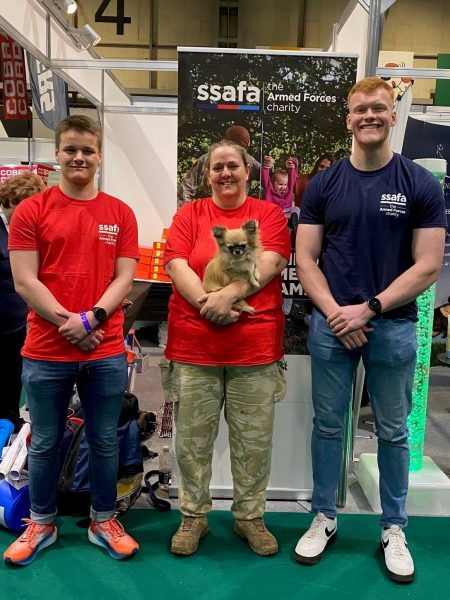 Moira Dickinson, SSAFA Regional Fundraising Manager, said:
"It was lovely to be invited to spread the word about SSAFA at Crufts. It was heart-warming to have so many people come to our stand and talk about our service and their experiences of the military."
Moira was joined by veterans and volunteers from the local SSAFA branches from the Midlands.
Leigh Morgan, SSAFA supporter and serving soldier said:
"We have talked a lot to people about the services SSAFA offers and who we can help. One lady I spoke to didn't know that she could access SSAFA's services as a Reservist, so it was great to reassure her that SSAFA looks after anyone in the military, past or present, and their families, including Reservists."