Starting on 15 July at Kennaway house in Sidmouth, the Sir Norman Hartnell exhibition will be on display in all its glory, with the entry fee of £5 going to SSAFA, the Armed Forces charity.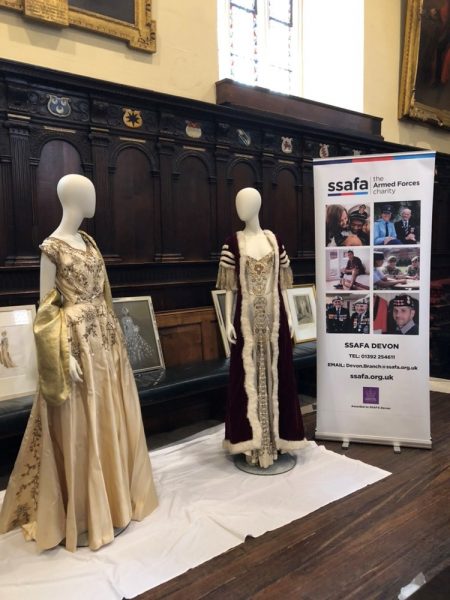 Shortly after leaving Cambridge university in 1922 Norman was described in the press as 'Britain's dress genius of the future'. After highly successful shows in London and Paris he quickly became the talk of the USA. His rapid success soon led to commissions from the royal family and leading film stars.
Amongst his royal patrons were Her Majesty Elizabeth the Queen Mother and her daughters, Elizabeth and Margaret. He created the young Princess Elizabeth's wedding dress in 1947, an event which gave such a huge lift to the spirits of the British people after five long years of war.
Sir Norman left a huge collection of his dresses and designs to his Goddaughter, SSAFA Devon secretary Claire Williams who said,
"Yes, I was very lucky and privileged to have had him in my life, and adored him, he designed a dress for me every Christmas, with a doll to match, and many other clothes for me over the years. He was an amazing man and a very talented designer who had his own style and started Haute Coutre in this Country. Looking at his beautiful dresses many are timeless and could still be worn today".
The exhibition runs until the 22 July, doors closing at 5pm.
To find out more about SSAFA Devon visit ssafa.org.uk/devon