The 23 June made for a glorious day at the Cambridgeshire Platinum Jubilee County Day at Newmarket Racecourse.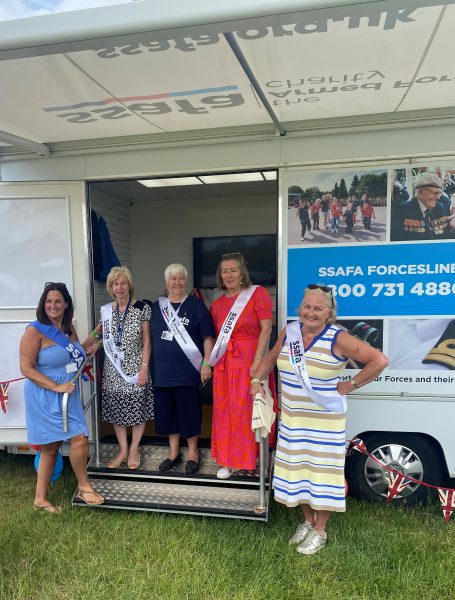 Among the many organisations that were present SSAFA, the Armed Forces charity stood out with 'Maurice', the SSAFA Suffolk van, on full display.
The event was successfully organised by Emma Kaye, whose husband, Johnny Kaye, is SSAFA's Cambridgeshire president. She was further helped by Karen Conway, SSAFA's new Divisional Secretary as well as Lesley Fuller and Sheila Parmee.
One highlight of the celebration saw Lesley Fuller present the Duchess of Cambridge with a SSAFA goodie bag for Prince Louis to enjoy.
Lesley said,
"it was wonderful to be able to have the Duke and Duchess of Cambridge at the county day, I know it made the day all that more special for everyone. Being able to present the Duchess with some SSAFA merchandise also gave me a huge grin, I think Prince Louis will love the model Spitfire".
To find out more about SSAFA Cambridgeshire, visit https://www.ssafa.org.uk/cambridgeshire-bedfordshire