Ethos Group – a leading provider of managed document services, print control solutions, digital transformation, office supplies, and office furniture – has become a Corporate Partner of SSAFA, the Armed Forces charity.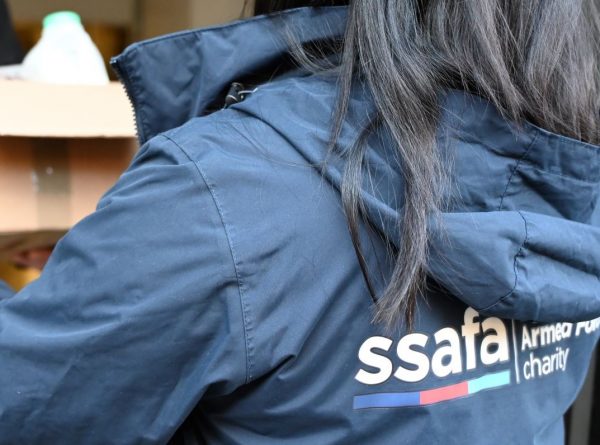 The deal, inked in July, will see the nationwide company create and take on a range of fundraising activities for SSAFA.
Lisa Mawditt, Accreditations Manager for Ethos Group, said:
"Ethos Group has just been granted an Armed Forces ERS [Employer Recognition Service] Gold award and to partner with SSAFA is a natural choice, cementing the work that we do for our amazing service personnel, past and present, and their families.

"We are immensely proud to be able to fundraise for SSAFA, and we look forward to arranging company-wide charity events and taking part in SSAFA challenges to promote the great work that SSAFA do and raise as much money as we possibly can."
Jessica Sanders, SSAFA's Corporate Partnerships Officer, said:
"I am delighted that Ethos Group has become a Corporate Partner of SSAFA. With support from Ethos, we can continue supporting Royal Navy, Army, and Royal Air Force veterans and serving personnel, as well as their families, when they need us, how they need us, and where they need us.

"I can't wait to see what Ethos has planned for fundraising, so watch this space!"
For more information, visit ssafa.org.uk.