Every year, The Brathay Trust in The Lake District organises and runs the 'prettiest' marathon in the UK – certainly not the flattest! – around Lake Windermere, finishing on the lawns of Brathay Hall at the northern tip of the Lake.
Brathay is where F4H run their training courses, and each year in ever-increasing numbers, F4H provides volunteers to staff the race refreshment stands – 2019 was the fifth year of support.  F4H also had the largest number of runners and 'tabbers' so far (no yompers yet but perhaps one year), raising fantastic sums for thecharity.  Former delegates, volunteers, families, spouses and partners all travel to The Lakes at their own expense to attend the long weekend and provide help as needed.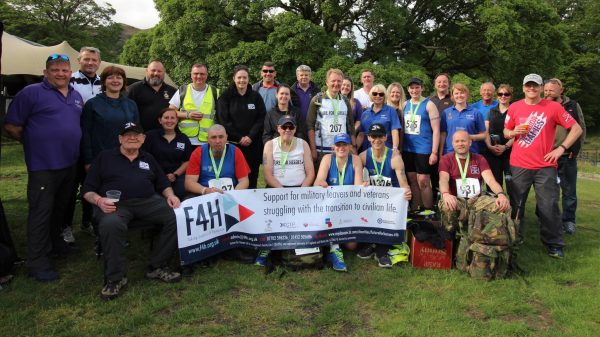 Not only do they support the marathon, they also take part in reinforcement and revision in the techniques that they were introduced to on their own courses.  There is also the much-coveted and tremendous draw of the Stone Balancing competition, which calls to people throughout the year, forcing them to travel from across the UK. This has proved so popular that this year, numbers had to be curtailed as the accommodation provided by Brathay was quickly filled and saw some people bringing tents so as not to not miss out!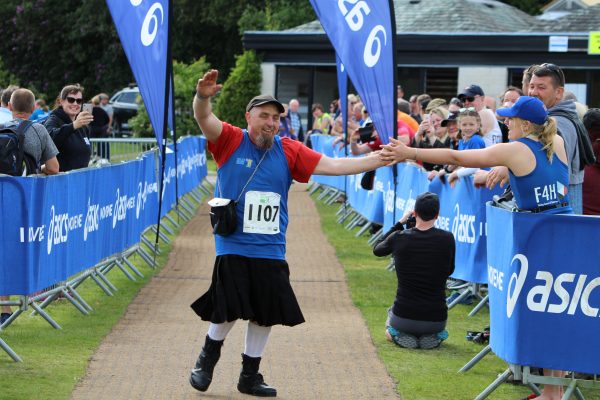 Graham Brown, Chief Executive of F4H, said:
"This was another fantastic race day, with some 1300 runners being refreshed and encouraged by our people, as well as being subjected to some truly amazing sights and accomplishments by our runners.  Much gratitude to Brathay for allowing it to happen; tremendous thanks to all our people who returned, arranged or sponsored the event, either with money donations or, as in the case of Holt's Military Banking, funds for F4H livery."