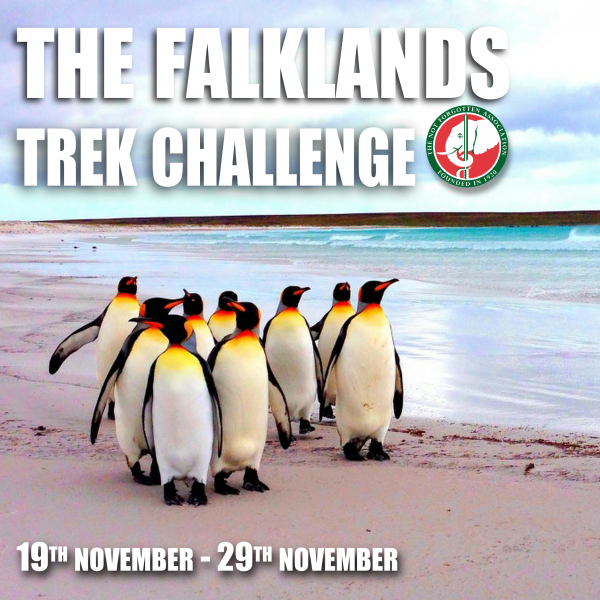 Falklands Veteran Bob Gallagher has raised an astonishing £600 in just 10 days in preparation for the NFA's Falklands Trek Challenge. Bob Gallagher was diagnosed with PTSD in 1994 as a result of his service in the Falklands War. Bob served on-board HMS Argonaut, which set sail the day after his 21st birthday. The HMS Argonaut was stationed off Fanning Head at the entrance into San Carlos Bay, which left it open to daily air attacks. The ship sustained considerable damage, killing several members of the crew including Bob's friends Iain Boldy and Matthew Stuart. Iain was newly married and Matthew was celebrating his 18th birthday. Both were buried at sea, and Iain is returning to the Falklands to not only pay his respects to those comrades lost in battle, but on behalf of Iain's family who have been unable to visit the islands.
We are immensely grateful to Bob for his fundraising efforts to date! Let's see if we can put the icing on the cake and get Bob to his £750 target. Sponsor Bob through his BT MyDonate Fundraising Page
From 19th – 28th November, eight Falklands veterans and twelve injured servicemen from more recent conflicts will embark on a 75 mile trek across the Falklands with The Not Forgotten Association, to commemorate the 35th Anniversary of the Falklands War.
http://www.nfassociation.org/news/falklands-veteran-raises-gbp600-in-just-10-days