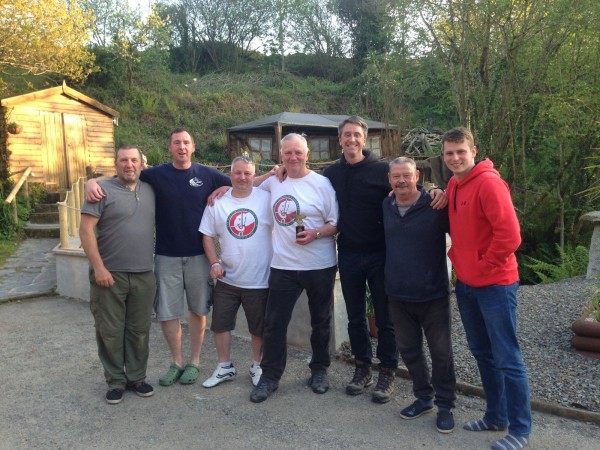 Last weekend the NFA took eight veterans on a carp fishing break at Woodlay in Cornwall.
Fishing is not just the biggest participation sport in the world, it can also be hugely beneficial for service men and women recovering from injury. Research has shown that fishing can reduce the symptoms of PTSD amongst veterans; it can also help with their emotional, psychological and physical rehabilitation.
Woodlay's peaceful location and safe, friendly environment enable veterans to relax during the day and socialise in the evening. Being able to unwind in the middle of nature away from the distractions and stresses of rehabilitation helps to boost morale and restore confidence, as well as giving veterans the chance to bond with each other.
With representatives from the Royal Navy, Royal Marines, Paras and other Army regiments – none of who had met before – the fishing was understandably extremely competitive, but everybody got on wonderfully well. Our thanks to Jon, who runs Woodlay, and Martyn – both veterans themselves – for their outstanding support and help throughout the weekend. Our next visit to Woodlay will be in September 2017.
"Thank you for a great weekend. As you know, I struggle when I'm out and I can't remember the last time I managed to go anywhere without my wife. I really enjoyed myself and was so at ease that I didn't want to leave. I can almost imagine being happy again. The location was wonderful and Jon and Martyn were the perfect hosts." (Gary, Army veteran)
URL: http://www.nfassociation.org/fishing-weekend-boosts-recovery-from-injury/