Five London cabbies have joined together as a fundraising group called "Cabbies Do Kilimanjaro" on a year long mission to lose over 25 stones before climbing Mount Kilimanjaro.
The cabbies volunteer for The Taxi Charity for Military Veterans and want to raise £20,000 to support the work the charity does to support veterans.
On 15 March, as part of their training regimen the Cabbies who have 80 years taxi driving experience between them will be climbing the 2087 ft Kinder Scout, the highest point in Derbyshire.
Daren Parr says of this epic challenge:
"I love my grandkids and unless I do something drastic now, I won't be able to catch them. Joining the other cabbies to climb Mount Kilimanjaro was just the challenge I needed and I thought that climbing Kinder Scout would be a great training exercise for us to see if our current combined weight loss of 100 lbs has made a difference to our fitness levels yet."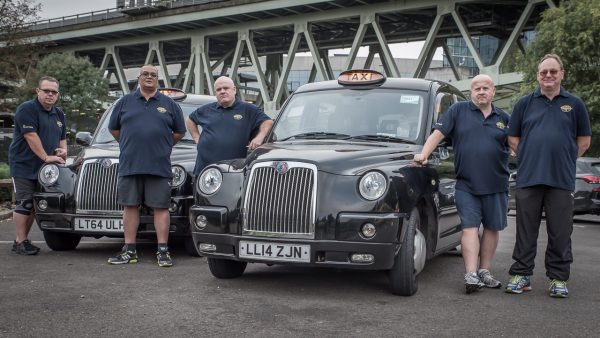 You can follow the Cabbies' progress on twitter @cabbiesdokili or on Facebook https://www.facebook.com/groups/CabbiesdoKilimanjaro
To donate visit https://www.justgiving.com/fundraising/cabbiesdokilimanjaro
About the Taxi Charity
The Taxi Charity for Military Veterans was formed in Fulham in 1948, to work for the benefit, comfort and enjoyment of military veterans and arranges many trips every year for veterans from all conflicts.
The charity offers international trips to Holland, Belgium and France, day trips to concerts or museums, transport to attend fundraising events, as well as special days out to catch up with friends and comrades.
To fund and facilitate these outings, the charity is wholly reliant on generous donations from members of the public, businesses and trusts and the amazing group of London licensed taxi drivers who offer their time and vehicles free.
https://www.taxicharity.org/