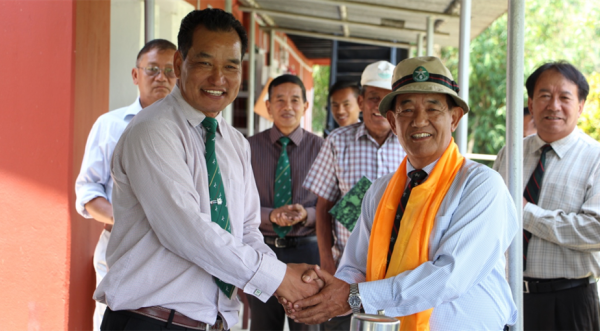 We're delighted to report the official opening of our retrofitted Welfare Centres in Gorkha and Lamjung, at the heart of lands devastated by the 2015 earthquakes.
Both centres were damaged by the disaster and have now been refurbished thanks to a gift of £48,000 from the 6th Gurkha Rifles (6GR) Regimental Trust to commemorate the 200th Anniversary of the Regiment in 2017.
Support in the hills
While work has never slowed down at the centres, which have been among our very busiest in the wake of the earthquakes, this was a chance for members of 6GR Regimental Association Nepal (RAN) to attend and see what their gift has achieved.