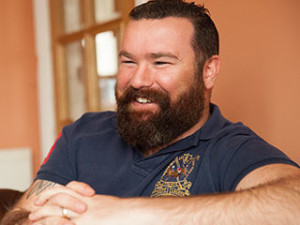 Former Infantryman, Stewart Harris, was injured in Afghanistan in 2012 when a roadside bomb threw his vehicle into a ditch, leaving him partially sighted and partially deaf.
This year Stewart is encouraging people to take on the toughest outdoor endurance event in Scotland, the Cateran Yomp. A 54 mile trek across some of Perthshire's most challenging terrain, this 24 hour event is not to be taken lightly.
An estimated 1,000 people will assemble in Blairgowrie on 10 June to take part in this extraordinary event. Last year only 350 people made it to the finish line.