Major General Chris Wilson is the new chair of SSVC, the umbrella charity for BFBS and the Forces Network, which provide broadcast, media and training services to the Armed Forces, veterans, their families, and all those interested in the UK Armed Forces.
Following his 38-year military career, Chris joined Thales UK in 2011 where he is currently the Head of Strategy and Marketing in the Land and Air Systems business.
He said:
"As the son of an Army officer and subsequently during my own Army career, I have enjoyed BFBS' media services, and benefitted enormously from their important morale-boosting work, especially during overseas postings and deployments.

"As we continue to build on our core services with more innovative broadcast technology and an ever-expanding digital capability, I'm looking forward to helping the charity fulfil its mission to entertain, inform, connect and champion the Armed Forces."
After commissioning into the Royal Artillery, Chris' military career included postings to Germany and tours in Northern Ireland and Afghanistan. On promotion to Brigadier he was made Commander Royal Artillery at HQ LAND and Commander 1st Artillery Brigade.
As a Major General his final appointment was Director (Battlespace Manoeuvre) and Master General of the Ordnance. Chris is also a Colonel Commandant of the Royal Artillery, a Commander of the British Empire and a Companion of the Most Honourable Order of the Bath in 2009.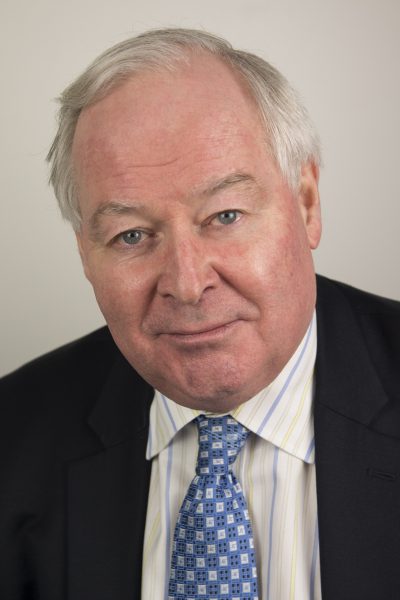 Note to Editors
SSVC is a global, not-for-profit media and communications organisation with a mission to entertain, inform, connect and champion the Armed Forces – and a key impartial but 'forces friendly' partner to the MoD and the Armed Forces.
Our unrivalled media technology and relationships with all the major broadcasters and production studios means we give those serving overseas legal and secure access to the best of UK entertainment and sport.
In the UK, we offer multi-platform, independent military news, stories and information to the Armed Forces, their families, veterans, cadets and all those interested in the military. We also run digital and media training courses for government departments, defence organisations, the Armed Forces and veterans.