D-day revisited has become one of the latest organisations to receive funding from the Armed Forces Covenant Local Grants Programme, using their funding to create a national tribute and legacy to the veterans of Normandy and the D-Day landings.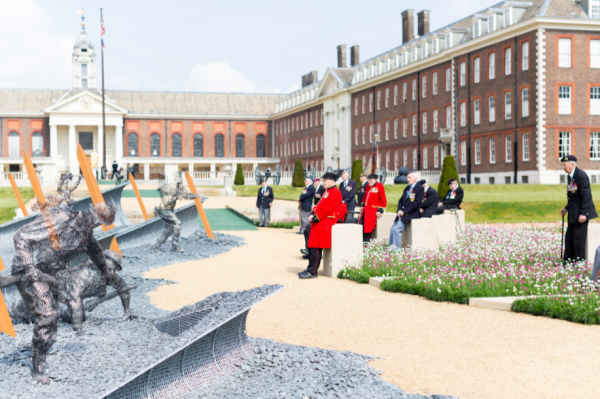 The Armed Forces Covenant Fund Trust has awarded a grant of £20,000 to support this extraordinarily poignant garden – and its move to Normandy.
The D-Day 75 Garden is a national tribute and lasting legacy to our Normandy veterans on the 75th anniversary of the D-Day Landings. Introduced at the 2019 RHS Chelsea Flower Show, the Garden will then be gifted by the veterans to a community in Normandy on 6 June 2019.
This stunning, visual project celebrates the lives of Normandy veterans and the garden itself has been designed by multi RHS gold medal award-winning designer John Everiss.
The D-Day 75 garden has brought together veterans and their families, serving members of the Armed Forces and civilians to help raise awareness of the D-Day story and encourage both community and inter-generational integration.
Funding available
The Local Grants Programme seeks to support a range of projects with grants of up to £20,000 for projects that provide community integration and local delivery of services. Money is also available through other funding programmes to refurbish veteran's community centres, run activities for veterans or support Armed Forces Families.
Find out more about funding opportunities on the Armed Forces Covenant Fund Trust website www.covenantfund.org.uk and click on 'looking for funding'.
Notes for Editors
The Armed Forces Covenant Fund Trust is an independent charity that manages the grant programmes funded by the Covenant Fund.
We also run wider funding programmes that support the Armed Forces community. These include the £10M Veterans Mental Health and Wellbeing Fund.
You can find out more about our work at www.covenantfund.org.uk.
Media contact: Sonia Howe, Director of Policy Sonia.howe@covenantfund.org.uk.