If you're looking for some motivation, look no further than the story of Jamie Savage! As a chef, he was made in the Royal Navy. As a businessman, X-Forces Enterprise supported Jamie to get the delicious Savage's Mussels off the ground. Most recently, he's put both on the line in Gordon Ramsay's latest hit TV show.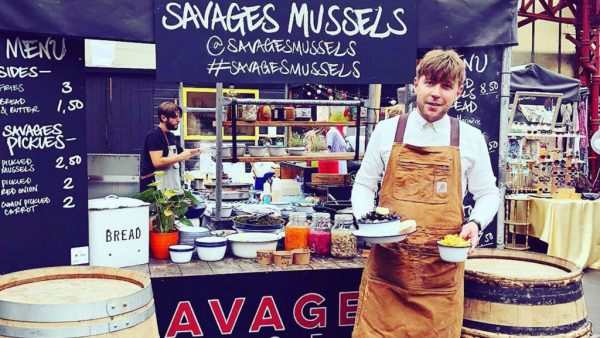 Gordon Ramsay's Future Food Stars sees 12 food entrepreneurs fight for a life-changing investment of £150,000 of Gordon's own money for their food business. Gordon puts the contenders through a series of challenges that test their personality and business acumen.
36-year-old Jamie, who runs a mussel bar called Savages Mussels in the Picturedrome in Macclesfield, was picked for the show as one of 12 of the UK's best up-and-coming food and drink entrepreneurs. And while he may have missed out on the first prize of £150k investment, Jamie told CheshireLive that being on the show has been an enormous boost…and business is better than ever!
He said:
"The response has been amazing, I've had nothing but good feedback. Everyone has been positive and I've not had anything negative from people, which has been fantastic. Business has got busier, people have travelled from further afield as well just to come and see us. We've had people from Sheffield, Birmingham and Wales.

"It's mad. Before the programme, I had people emailing to come up from London to try my food but now people are coming here and letting us know. It's great for business."
What's next for Jamie? Well, he's not lacking in ambition – this Royal Navy trained chef aims to put his innovative mussel products onto the counters of major supermarkets.
Read Jamie's full story here: https://www.x-forces.com/from-seaman-to-seafood/