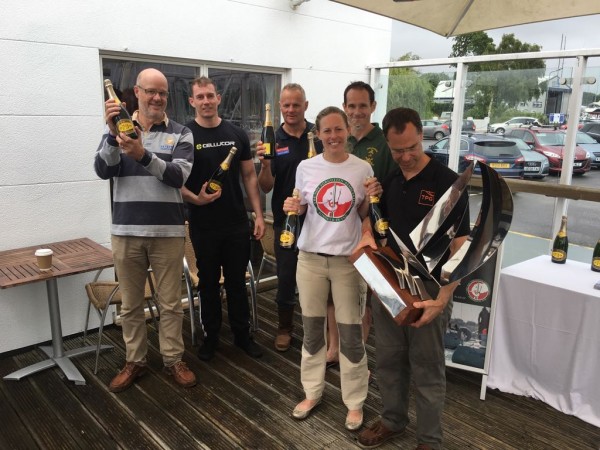 The seventh annual Reginald Fessenden Challenge, held at the RAF Yacht Club Hamble, was the most successful yet with the biggest number of participants ever raising nearly £15,000 for the Association.
Taking part were 8 crews from maritime organisations and 6 NFA beneficiaries – including Royal Marines from the Termoli Troop Rehabilitation Unit at 40 Commando enjoying a welcome break from their daily routine – who were split between two boats, one of which came first in the competition and the other last.
Everyone enjoyed an exciting day on the water; a new experience for many. This event embodies what the NFA seeks to achieve: helping service men and women to push themselves, to discover what they can achieve and to not be limited by their injuries. Such opportunities do so much to restore their confidence and boost morale.
We are deeply grateful to Atlas Elektronik (UK) Ltd who presented a cheque for £10,000 and to all the crews who collectively raised nearly £5,000.
Once again we would like to express our huge thanks and gratitude to Guest of Honour Lt Gen Sir Robert Fulton KCB and to Captain Tim Davies for organising this wonderful event which continues to get bigger and better each year.
URL: http://www.nfassociation.org/fundraising-sailing-event-goes-from-strength-to-strength/