Glasgow's First Citizen, in her capacity as Lord Lieutenant, takes pride in her appointment as President of the Glasgow & Renfrewshire Branch of SSAFA.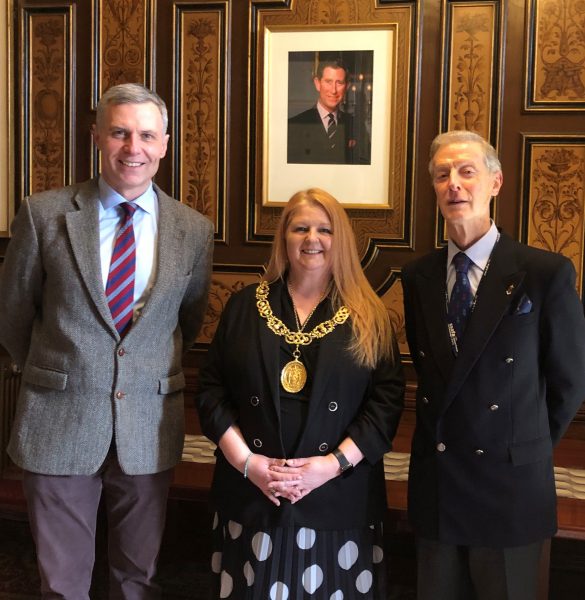 Lord Provost Jacqueline McLaren said:
"We all know that the military – serving or veteran – is one big family and there's a real sense of looking out for each other, and so I'm proud of our record supporting SSAFA's Glasgow's Helping Heroes, and I'm equally proud to stand with our Armed Forces and their families."
Her Presidency is one of a series of patronages she inherits as part of her historic role.
The Lord Provost was elected to represent North Glasgow (Canal Ward) in 2017 and was re-elected in 2022. Fellow councillors then voted for her to become Lord Provost in May 2022.
The Lord Provost explained her motivation to become a local politician was to empower her community and help improve the lives of others. That commitment shines through in the City of Glasgow's support for and commitment to, SSAFA's flagship local project Glasgow's Helping Heroes.
The Lord Provost is also very proud of her personal connection to the Armed Forces. Her great-grandfather, Private Allan Hannah McIlvennie of the 1st Battalion Cameron Highlanders, died in the Great War and is commemorated at the Thiepval Memorial.
The Lord Provost said:
"Glasgow is a city with a long and proud military history. A city that is always keen to support and promote its Armed Forces and a city that was delighted to be among the first to sign the Armed Forces Covenant.

"We are grateful to our servicemen and women, past and present, including my First World War hero great-grandfather. Thanks to their bravery, we enjoy our freedom, democracy and safety."
Charles Scott, Branch Chair of SSAFA Glasgow & Renfrewshire, added:
"We're delighted to welcome Lord Provost McLaren to SSAFA. Her reputation for compassion and understanding, her deep and abiding respect for her community, and her support for the Armed Forces family present and past, and their families, make her an invaluable President for the branch."
For more information, visit ssafa.org.uk/glasgow-renfrewshire.