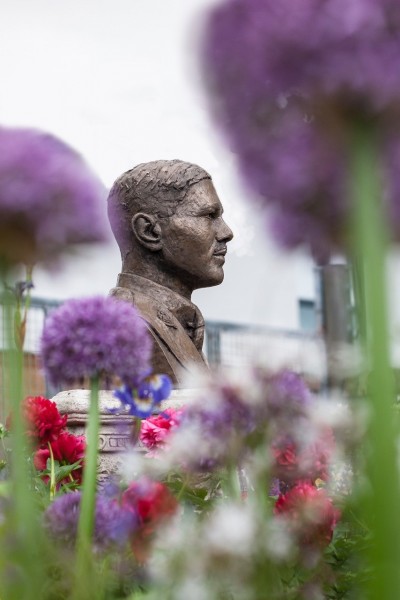 We approached  Robert Ross to design the garden and partnered with CWGC and the Wilfred Owen Association to create a garden called ONE HUNDRED YEARS OF REMEMBRANCE. It commemorated the centenary of Wilfred Owen's time in Edinburgh and of the CWGC.
The garden won the Peoples' Choice Award as well as a Silver Award. It was created by veterans with PTSD from Glen Art working with the gardening team from the CWGC.
A reception at Edinburgh Castle was hosted by the Governor of the castle for the Wilfred Owen Association and Glen Art launching a series of events to commemorate the centenary of Owen's time at Craiglockhart War Hospital Edinburgh, where he met Siegfried Sassoon, and wrote some of his most powerful work. The Wilfred Owen Association are working with Glen Art with events and activities to commemorate Owen in Edinburgh from June 26th to November 4th.