Veterans' charity, AF&V Launchpad (Launchpad) has received a boost thanks to a grant donation of £10,000.
The grant was awarded to the charity by Queen Mary Roehampton Trust (QMRT) and will contribute towards the costs of providing safe, secure accommodation and rehabilitation for resident veterans living in two of its houses in Liverpool and Newcastle upon Tyne.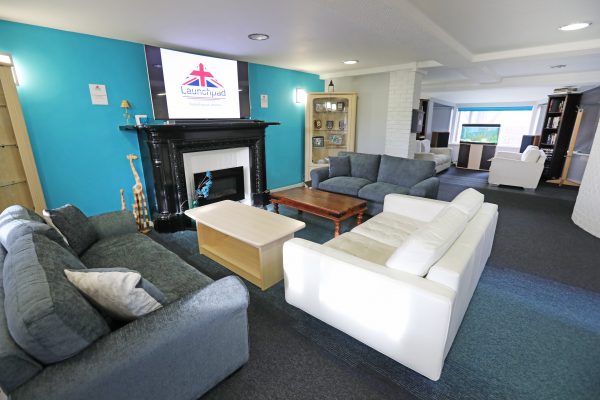 Trustees of QMRT awarded the grant to contribute towards routine expenditure and relief work for war pensioners and those in receipt of an Armed Forces Compensation Scheme award.
The Armed Forces Compensation Scheme (AFCS) provides compensation for any injury, illness or death during service on or after 6th April 2005. Any injuries before this time are compensated by the War Pension Scheme (WPS).
Launchpad provides accommodation and support, with the help of specialist providers, to help veterans stabilise their lives and make a successful transition from military to civilian life.
The charity provides accommodation for up to a total of 80 residents in Avondale House in Newcastle upon Tyne and Speke House in Liverpool. Last year, the charity supported 157 veterans across both houses and has helped 455 veterans since 2013. 80%-90% of residents who go to Launchpad are homeless on arrival.
David Shaw, CEO and Founder of Launchpad, said:
"We are very grateful to Queen Mary's Roehampton Trust for making this donation, which will help our veteran residents currently residing with us and assist them with their transition.

"Last year, we supported ten war pensioners and those in receipt of an Armed Forces Compensation Scheme award. I am pleased to report that seven of those have since moved on successfully and we hope for the same outcome with this funding."
Colonel Steve D Rowland-Jones, Clerk to the Trustees at QMRT, said:
"The Trustees meet the objects of the Trust by giving grants to charities that support ex-servicemen and women who have been injured or disabled during their service, and their dependants. Each year the Trust awards around £500,000 in such grants.

"AF&V Launchpad is one of those charities at the cutting edge of support to the veteran community and the Trustees welcomed the opportunity to award a grant."
For more information on this press release, please contact Craig Downs from Up North Communications on 0191 300 0810, 07811 287 922 or email craig@upnorthcommunications.co.uk
Photo caption: Launchpad has received a grant donation of £10,000 by Queen Mary Roehampton Trust (QMRT).
Notes to Editors:
AF&V Launchpad Ltd is a registered Charity Number 1153185 and Company Number 8633047.
• For more information about Launchpad, please visit www.veteranslaunchpad.org.uk
• Launchpad welcomes donations to support its veterans, through its website
• Key partners that Launchpad work with are: Liverpool City Council, Newcastle City Council, Big Lottery, ABF The Soldiers' Charity, Royal British Legion, Veterans' Foundation, Forces Employment Charity, We Are With You, Crisis Skylight, the NHS, SSAFA, Speke Training and Education Centre and Combat Stress, among many others.
• Launchpad won the 'Working Together' award in the national 'Soldiering On Awards' and two founders were awarded the Prime Minister's 'Point of Light".
Achievements in the last year have been as follows:
• At the end of December 2019, the total number of veterans helped since Launchpad opened in 2013 is 455.
• 42% of residents leave Launchpad with jobs.
• 69% successfully move on to settled accommodation, either living independently, reunited with family or with the support they need.
• Launchpad won The Veterans' Foundation award at the Heropreneurs Awards 2019.
• Queen Mary's Roehampton Trust has its origins during the First World War when a Trust was formed to provide a hospital (and limb fitting centre and factories for the manufacture of limbs) for the treatment of limbless soldiers, sailors and airmen. This was founded in 1915 the 'Queen Mary's Convalescent Auxiliary Hospitals for Members of HM Forces who lost their limbs in the Great War'.
The Hospital underwent many changes over the following years, most notably during the 1980s when the land and property comprising the Hospital, Limb Centre and Factories were transferred in stages to the ownership of the National Health Service. The last of these transactions took place in 1990. The Trustees invested the capital thus obtained and have since used the investment income to meet the object of the Trust.