Under blazing sunshine, soldiers at Defence School of Transport (DST) Leconfield, near Beverley, took part in a gruelling fundraiser – the 4x4x48 – for SSAFA, the Armed Forces charity.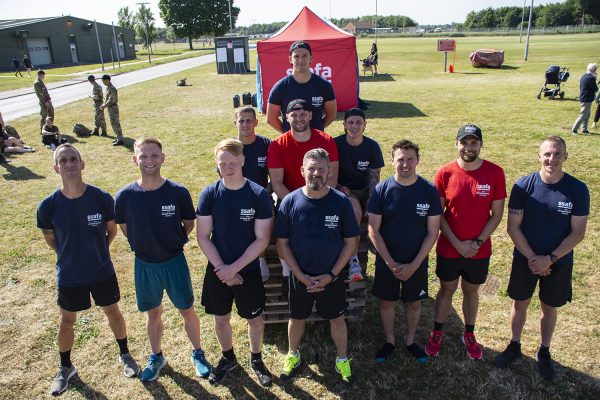 For those unfamiliar with the 4x4x 48 challenge, it involves running four miles every four hours for 48 hours, an intense enough experience at the best of times, and all the more so with the mercury climbing higher.
DST Leconfield's fundraiser for SSAFA was organised by Corporal Callum Townsend, and has smashed the £600 target, so far reaching £1,100.
Cpl Townsend said that 11 service personnel took part, with scores more supporting them, including students from Hull University, who provided sports massages to the weary limbs of those taking part.
Explaining why he organised the fundraiser, Cpl Townsend said:
"SSAFA is a great charity, and we chose it or the support its delivers to all services in the Armed Forces and with DST Leconfield, it suited the site naturally.

"Our goal was to raise as much as we could for SSAFA's East Yorkshire Branch – the total now stands at around £1,100, which bearing in mind everyone is feeling the pinch these days is just incredible – so that it can carry on supporting our Armed Forces community when, where, and how they need it, just as it has for 137 years."
For more information, including how to fundraise or volunteer for SSAFA East Yorkshire, or how to access its services, visit ssafa.org.uk/eastyorkshire.