Haig Housing was delighted to welcome the Minister for Veterans' Affairs, the Rt Hon Johnny Mercer MP, to Haig Housing's main offices and Morden estate in South London on Tuesday 31 January 2023.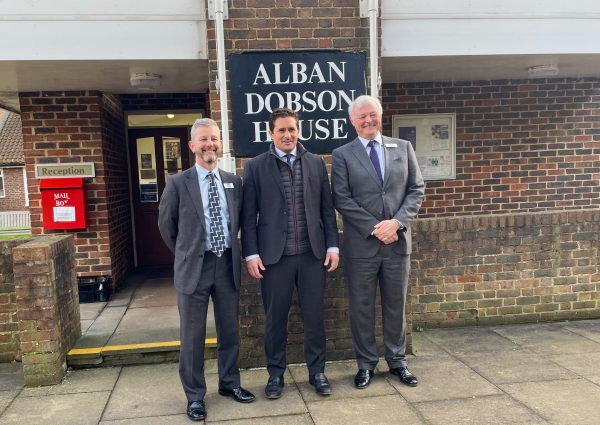 The Minister was briefed by the Chief Executive, Tim Stockings and Chair of trustees, David Williams, about Haig's role as the UK's main Veterans housing charity, the work it undertakes in providing general needs housing to Veterans and their families, as well as some of the opportunities and challenges that lie ahead.
The Minister undertook a tour of the 346 homes on the estate, visiting two Veterans in their homes before meeting other Veterans and staff for a short question and answer session over a working lunch.
The Rt Hon Johnny Mercer MP, Veterans' Affairs Minister, said:
"Every veteran deserves a home that they can be proud of and the Haig Housing Trust provides an amazing service for its residents.

"Last year they welcomed 115 new veterans and their families to their accommodation and I was encouraged to see the investment they're putting into their estate.

"I am committed to ending veterans homelessness by the end of this year, and I pay tribute to our third sector partners who will be vitally important in delivering this."
Tim Stockings, Chief Executive of Haig Housing, said:
"Haig Housing was really pleased to welcome the Minister to Haig Housing, both to hear about the work we undertake and to meet Veterans, some in the homes we provide, and to engage with other Veterans and staff in a discussion about some of the challenges we all face today."