A blind veteran from Fareham in Hampshire placed first, second and third in the 'Open Print' category of the Disabled Photographers Society 2020 Annual Exhibition, as well as placing second in the 'Nature Projected' category.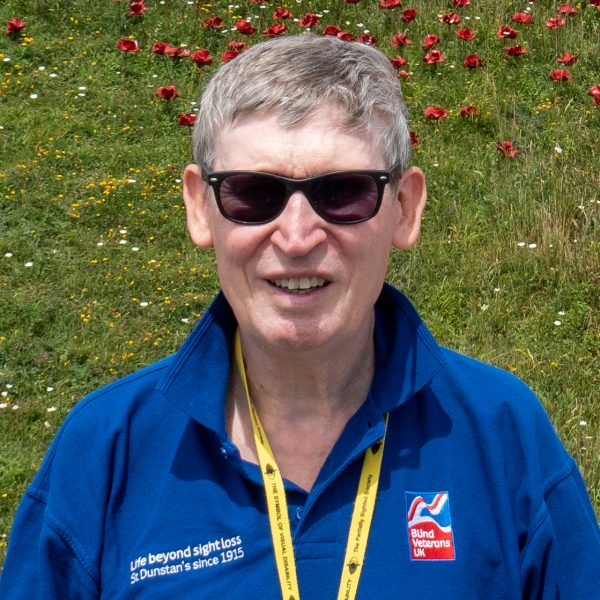 Will Phillips originally learnt photography from his father who was a professional photographer and later mastered his craft at Art College. He has suffered from an eye condition since birth and as the condition worsened, had to make adaptations to carry on his passion.
He says:
"There weren't many adaptations available in the 80s so I had to make do but these days I use a magnifier provided by Blind Veterans UK which makes it easier to read the menus. The cameras I use have to be black as white on black stands out more and a tactile camera with different shaped buttons really helps too."
Will entered the competition as he wanted to do something with the photos that he was taking. He says:
"I joined the Disabled Photographer's Society as they have portfolios you can put your images in and competitions you can enter.

"I was amazed when I found out that I'd received four awards, including the top three prizes in 'Open Print'. I didn't expect it and I was over the moon to be honest.

"I like to photograph architecture and abstract concepts that others may not think to take. It's quite an eclectic mix as you can see in my entries to the exhibition."
Will served in the Territorial Army for four years between 1975 and 1979 as part of the Army Catering Core in Portsmouth. Suffering from Cone Dystrophy since birth, Will's condition worsened over time until the retina in his right eye detached in 2011, leaving his with very limited vision since then.
Luckily, Will found out about Blind Veterans UK who have been supporting him since. Will says:
"In 2014 I went to a photography week hosted by Blind Veterans UK. After my sight got worse I lost all confidence in my photography but that week got me back into it. If it wasn't for them I wouldn't be doing what I'm doing now.

"The charity have been amazing. They've given me an adapted computer and keyboard which is magnified and uses voice activation. So I can edit my photos, send emails and do online shopping.

"Even during lockdown they set up a weekly call with other blind veterans who are into photography so that support never went away. I know they're just a phone call away and ready to support me with any issues I come up against with the computer or anything else."
In the 'Open Print' category Will placed first for 'Column BM', second for 'Stripes' and third for 'Fan'. In the 'Nature Projected' category Will placed second for 'Three Crows in a Row'.
The photographs will be exhibited at The Hub in Litchfield between Friday 2 October and Friday 30 October.
Blind Veterans UK has adapted its service to support its 5,000 beneficiaries, 90% of whom are over 70 and at an increased risk from Covid-19. The National Support Service will help blind veterans through this period of social isolation.
Nicky Shaw, Blind Veterans UK Director of Operations said:
"Living in isolation, blind veterans need our help right now with daily tasks, such as the shopping, and constant emotional support through this difficult time. So we are temporarily changing our service and mobilising our staff to provide practical, essential support to help the most vulnerable.

"There is so much that we can and must do to support blind veterans to help them maintain physical and emotional wellbeing, and to feel safe, reassured and cared for during this crisis."
You can keep updated on Blind Veterans UK's response to Covid-19 at blindveterans.org.uk/coronavirus where you can also find out more about supporting the charity to make this new service possible.