As the oldest, tri-service military charity in the country reaches a new milestone, it's time to celebrate some key achievements over this time. SSAFA has trailblazed support provision for those in the military community in need since the late 19th century.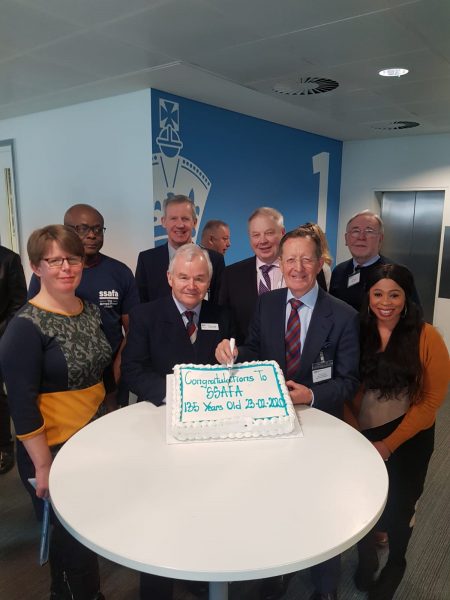 1. SSAFA was one of the first charities to recognise the hardships that military families face
Before SSAFA was established, military families had little or no help from the British Government. In the 1800s, men even had to ask permission from their Commanding Officer to be married and without this permission, wives were not allowed to live with their husbands, and they were refused a military pension if their husbands were killed in action.
SSAFA was established by Major Gildea for the families of military personnel after he sent a letter to The Times – following his petition, a small fund was set up for married women irrespective of whether their marriage was recognised by the regiment or not.
2. SSAFA was the first to set up a 'nursing service' even before the NHS existed
In 1892, SSAFA set up a Nursing Branch to offer home care to the UK families of serving men in large garrisons and seaport towns – a revolutionary idea at a time when home nursing or the NHS was not available. SSAFA's first nurse was Mrs Norah Diamond. The nurses were hugely successful, having a significant impact on lowering the child mortality rates and helping combat the influenza outbreak of 1918. Such was their success that the UK's National Health Service adopted the Alexandria Nurses practices for the District Nursing Service when it was set up in 1948.
3. SSAFA was the UK's first and only Registered Adoption Agency for military families
SSAFA's adoption service has been running since 2000 and has helped hundreds of military personnel create a family. Some Local authority Adoption agencies do not accept applications from serving personnel, due to misconceptions about the military lifestyle. SSAFA is the expert in navigating military adoption and understands the complex demands of military life.
4. SSAFA was the first military charity to offer a home for families with loved ones undergoing medical treatment
SSAFA set up the Norton House legacy, a home-away-from-home for military families whose loved ones were undergoing treatment. This was started following a campaign led by Major Peter Norton's family, after he was injured serving in Iraq. The house first supported the work done at Headley Court but relocated in 2018 to support the Defence Medical Rehabilitation Centre. The house provides free accommodation to friends and family of service personnel, so they can focus on providing comfort and strength to their loved ones.
5. SSAFA was one of the first military charities to offer one-to-one, face-to-face transitional mentoring to service leavers
The SSAFA mentoring service launched in 2014 to help motivate and empower service leavers in their transition to civilian life. Most service leavers thrive in civilian life. However, if someone is struggling and complications aren't addressed early – more drastic intervention may be needed later. SSAFA's mentors provide emotional and practical support during transition and for up to two years post discharge. The service first launched for wounded, injured or sick service leavers but this is set to be more widely rolled out due to success and demand.
Sir Andrew Gregory, CEO of SSAFA, the Armed Forces charity said:
"Since its creation 135 years ago, SSAFA has supported those serving in this Nation's Armed Forces, veterans and their families when they need assistance.  All of us in the charity – staff and volunteers, are very proud that we remain true to the vision of our founder, Sir James Gildea, as we let those in need to regain their independence and dignity. And in all that we do, we seek to live our core values of being understanding, showing commitment, being fair and non-judgmental and exhibiting courage.

"This special milestone is not only a chance to take stock of our substantial achievements – but also to look forward and ensure that we remain robust and responsive as we continue to serve those who have served our country, past and present, as well as their families. Every year, we are seeing an increase in demand for our services, so support for our work, whether through giving your time as a volunteer or a financial contribution, is more important than ever.  On behalf of our clients, I thank you for your support; you are helping them regain their independence and their dignity".
To help SSAFA continue to deliver vital, responsive support to the military community in need – ssafa.org.uk/donate
-ENDS-
Notes to editors
SSAFA, the Armed Forces charity, has been providing lifelong support to our Forces and their families since 1885. In 2018, our teams of volunteers and employees helped more than 82,000 people in need, from Second World War veterans to young men and women who have served in more recent conflicts, and their families. SSAFA understands that behind every uniform is a person. We are here for that person – any time they need us, in any way they need us, for as long as they need us.