Hattons of London, specialists in rare and exclusive coins, presented the VE Day 75th Anniversary Gold Sovereign Range, a world's first sovereign range with a white rhodium-platinum finish.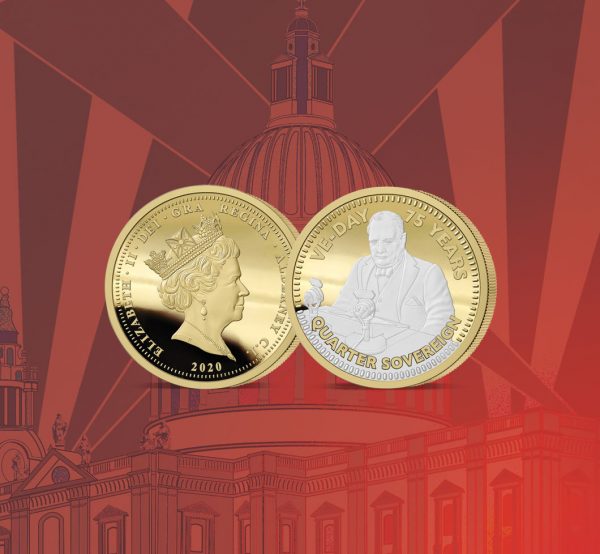 The 22-carat gold coin collection was struck by the renowned coin specialists, to commemorate this turning point in British history, and to celebrate the peace brought by VE Day.
The range was a fantastic success and has now sold out, with 10% of the net profits donated to SSAFA, the Armed Forces charity. The total raised was a magnificent £100,000 – which will support the Forces community past and present. SSAFA has been providing lifelong support to our Forces and their families since 1885. In 2019 alone, teams of volunteers and employees helped more than 85,000 people in need.
Gary Davidson-Guild, SSAFA Commercial Partnerships Officer said:
"We would like to thank Hattons of London for their generous support of our vital work. This will enable us to continue to be there for the Forces family, whenever they need us. During these strange times, this is appreciated more than ever as more calls for help come our way."
Simon Mellinger, Managing Director of Hattons of London said:
"It is an honour and a pleasure to be able to help a cause close to our heart. We hope to continue to help fundraise and support SSAFA moving forwards – and are happy to know that we are making a difference to the valued men and women who defend our freedom".
 If you would like to make a donation in remembrance of VE day and continue to help those serving, veterans and their families, you may make a donation here: ssafa.org.uk/donate