SSAFA, the Armed Forces charity is encouraging the public to take part in its Gildea 137km Birthday Challenge to celebrate 137 years of the charity and help to support members of the Armed Forces community.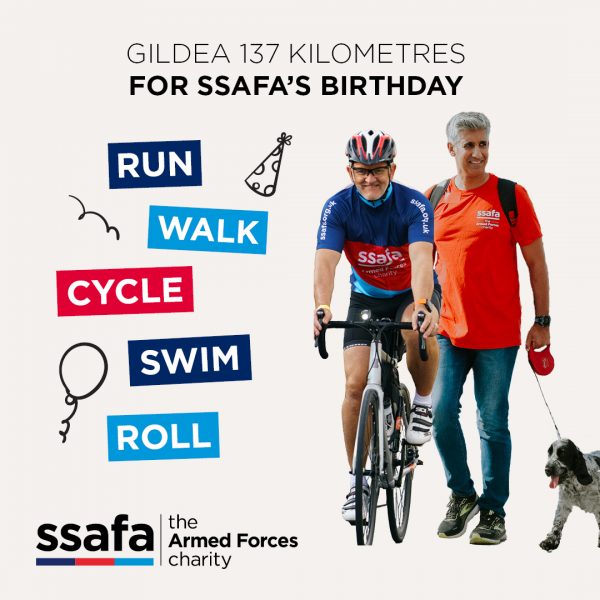 The challenge is encouraging participants to run, walk, cycle, swim or roll 137km to celebrate the 137th anniversary of SSAFA, the Armed Forces charity being founded by Major James Gildea.
Participants are encouraged to finish the event by the end of SSAFA's birthday month in February 2022 meaning there is still plenty of time to sign up and get involved.
Those wishing to take part can sign up via the dedicated Facebook page and will be sent a SSAFA branded t-shirt once the £50 fundraising target has been met.
SSAFA, the Armed Forces charity, has been providing practical, emotional, and financial support to our Forces and their families since 1885. Last year our teams of volunteers and employees helped more than 79,000 people in need, from Second World War veterans to those who have served in more recent conflicts or are still currently serving, and their families.
SSAFA understands that behind every uniform is a person. And we are here for that person and their family – any time they need us, in any way they need us, for as long as they need us.
To register for the Gildea 137km Birthday Challenge go to https://www.ssafa.org.uk/Birthday