South-West based charity Alabaré have launched their latest fundraising event – a once in a lifetime trip to the south-western African country of Namibia!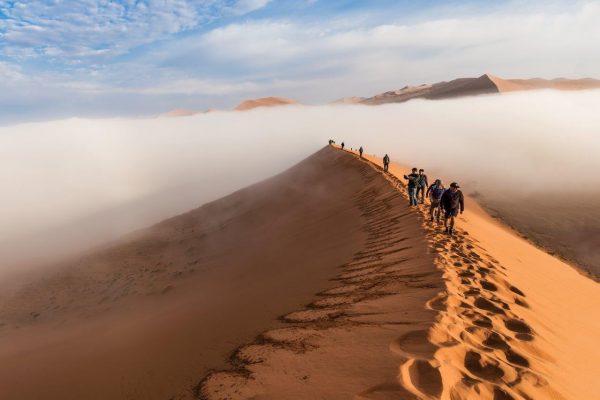 This incredible fundraiser will see participants embark on an epic 130 mile journey over 13 days, taking them across vast deserts through deep gorges and experience a spectacular natural landscape that has remained unchanged for thousands of years. Participants will sleep in the desert under a canopy of a million stars, meet local tribes and see rare desert elephants that have specially adapted to living in the Namib.
Departing in May 2020, this trek will be led by former SAS Officer Major (retired) Ken Hames MBE, who has led on multiple treks though Namibia and fundraising from the event will support Alabaré's work with homeless and vulnerable Veterans.
Major (retired) Ken Hames MBE commented;
"I have led 6 major expeditions to Namibia and know this beautiful country well. This trek offers a unique opportunity to meet the tribal people and see the animals in the wild.  To see a desert elephant is truly awesome as is watching giraffe wander amongst the sand dunes and rock outcrops.  In some areas you can walk close to black rhino, the last roaming free on this planet. This is an incredible chance to experience an extraordinary country. I am so looking forward to joining Alabaré on this trek and raising much needed funds for homeless and vulnerable Veterans"
All participants taking part on this exclusive trek are expected to raise a minimum of £5,500 for Alabaré's Homes for Veterans services. Places are extremely limited so to find out more or to book your place, please visit – www.alabareevents.co.uk
-Ends-
Harvey Taylor, Media and Communications Officer – h.taylor@alabare.co.uk