Officers looking to leave the Services, or those who have already left and are looking for work in the civilian job market, will have the opportunity to hear from industry experts, employers and business professionals at the Officers' Association Virtual Employment Forum on Thursday 21 May 2020.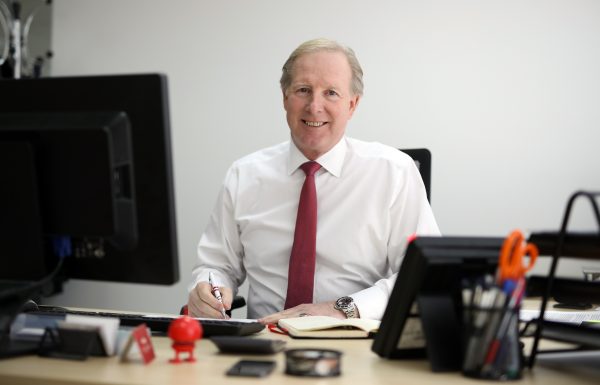 Employers attending the forum are actively seeking to recruit officers who in turn will be able to benefit and learn from them as they talk through interview skills, job platforms and job-hunting techniques.
The Forum will also offer the chance to focus on keeping positive and proactive in job searches, with the reassurance that their skills as a former officer are in-demand.
Practical advice on how to build an online personal brand, how to create a job search narrative and help in understanding how to refine a job search are all covered in the information packed forum.
Guests speaking at the event are ex-officers who have gone on to work successfully in the civilian job market, giving insight into the challenges and rewards they faced as they embarked in a new role.
The event is being run in a virtual setting and is designed to replicate the more traditional employment forums the OA holds.
Chief Executive Officer of the Officers' Association (OA), Lee Holloway commented:
"Former officers have gone through one of the toughest recruitment and training programmes in the world. As a result, they are well equipped to tackle the management and leadership challenges in today's Covid-19 hit economy.

The OA Virtual Employment Forum gives officers the chance to prepare for their next career, along with being put in front of recruiters actively seeking to employ former officers."
Rupert Steven, ex officer in the Grenadier Guards and now Lead Product Manager with Metro Bank said:
"Military personnel are very good at delivering results and keeping teams and groups focused on the task at hand, while not getting distracted by minor events that may be going on concurrently.

The proactive and focused mind-sets, driven personalities and problem-solving approach that becomes embedded in officers are hugely beneficial, regardless of industry and job role. This combination ensures officers are effective agents for delivering tangible actions and workloads."
The OA Virtual Employment Forum Programme
10:00-10:15 Dial-in 10:15-10:20 Executive welcome
10:20-10:30 Keeping positive and proactive in your job search
10:30-11:00 Virtual recruitment: Online interviews and on-Boarding
11:00-11:30 Personal branding: Building your online narrative
11:30-12:30 Military vs Civilian Management:
Employer presentations
11:30 Metro Bank
11:45 Thames Water
12:00 Vodafone
12:15 Q&A
12:30-13:30 Break
13:30-14:00 CampaignForce: Service leavers into politics
14:00-14:30 Non-Executive Director opportunities
14:30-15:00 Current pension advice
15:00-15:30 Market update: Current and predicted recruitment trends
15:30-16:15 Q&A panel
16:15-16:30 Closing remarks
Notes to Editors
For more information please contact:
· Anna Hall – annahall@officersassociation.org.uk
· Press Line: 07743490833
About the Officers' Association
· The Officers' Association is a registered charity and was incorporated under Royal Charter in 1921.
· The OA provide advice and financial help to relieve distress and hardship amongst those who have held a Commission in the Armed Forces, their families and dependants.
· The OA also support officers in their transition into civilian employment, enable them to live independently and overcome financial challenges.
Website: https://www.officersassociation.org.uk/
Twitter: https://twitter.com/OfficersAssoc