On Saturday 24 June, SSAFA, the Armed Forces charity supporters will be crossing the River Thames using 13 iconic London bridges, in a scenic and historic walk through London to raise funds for the charity.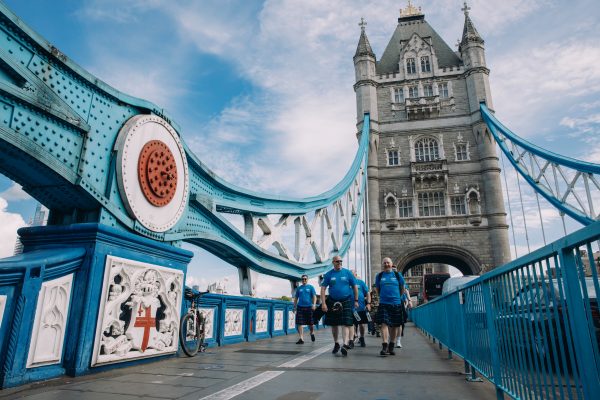 The 13 Bridges Challenge is open to all ages and abilities, and the route is entirely wheelchair accessible. The walk is fully guided, with SSAFA team-leaders looking after participants every step of the way.
Verity Harding, Head of Events said:
"Abilities and speeds are grouped together so you can take things at your own pace from the start. Children are welcome, as are pets. You can even sign up to do the walk virtually, if getting to London is too tricky."
Those taking on the event will be supported throughout by volunteers from the local Armed Forces community and there will also be an area at the finish line for refreshments and photo opportunities.
Sir Andrew Gregory, Chief Executive at SSAFA, the Armed Forces charity, said:
"SSAFA's 13 Bridges Challenge, held on Armed Forces day each year, is the main opportunity in London to thank servicemen and women for their selfless commitment to our nation.  In 2022 over 350 people had a most enjoyable walk from the Tower of London to Putney, raising much needed funds that allow SSAFA to help our Armed Forces, veterans and their families in their times of need.  In 2023, we hope to have 1,000 participants; come and be one of them!"
The 13 Bridges joining fee is £10 per adult, children are free, and the fundraising target is £50 per person.
Last year, the 13 Bridges event was walked by 648 participants, around half walking the event virtually, and the event raised over £60,000 for the Charity. This year, SSAFA is hoping to smash that record and raise even more funds.
If you would like to sign up to the event or to find out more, visit https://www.ssafa.org.uk/support-us/challenge-events/trek/13-bridges-challenge-2023