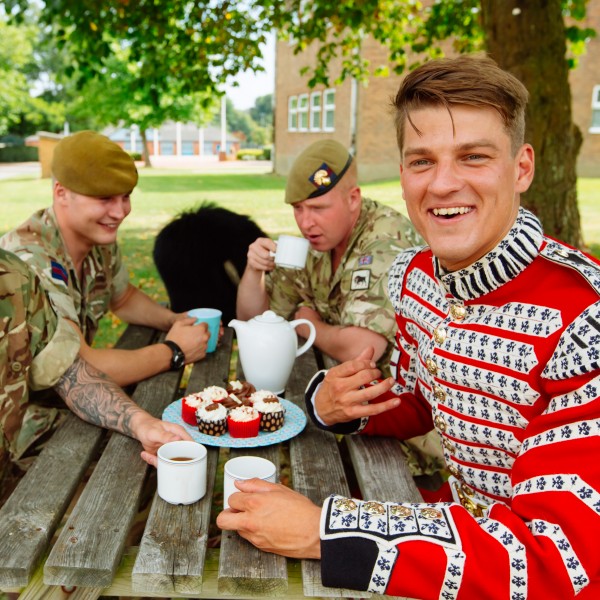 SSAFA, the UK's oldest Armed Forces charity, is shouting out for the Armed Forces community to rally behind the last call to hold a Big Brew Up this October. The Big Brew Up encourages friends, family and colleagues to come together and host a tea party, whilst raising vital funds to support members of our military community in need.
Fundraising packs are available to order at ssafa.org.uk/bigbrewup, for anyone who is eager to put the kettle on and give back to SSAFA's support of the Armed Forces.
The pack has all the 'tea-ssentials' for a successful tea party, including a Big Brew Up event guide, posters, event invites, collection tins, balloons and stickers.
All donations that are drummed up will go to SSAFA, which provides vital support for members of the Forces, past and present, and their families when in need. From helping those coming to terms with life changing injuries or having lost a loved one in battle, to providing care for elderly veterans, SSAFA works tirelessly to provide help and support for all members of the military family.
Order your Big Brew Up fundraising pack at www.ssafa.org.uk/bigbrewup today!
-ENDS-
Find SSAFA on Twitter (@SSAFA), Facebook (@SSAFAOfficial) and Instagram (@ssafa_armedforcescharity) and use #BigBrewUp.
About SSAFA:
SSAFA, the Armed Forces charity (formerly known as the Soldiers, Sailors, Airmen & Families Association), provides lifelong support to anyone who is currently serving or has ever served in the Royal Navy, British Army or Royal Air Force, and their families. This includes both regulars and reserves.
SSAFA, the Armed Forces charity provides lifelong support to our Armed Forces, veterans and their families. We began our work in 1885. This year our staff and teams of volunteers helped over 67,000 people – from World War Two veterans to those involved in more recent conflicts and their families.
For more information visit www.ssafa.org.uk and follow us on Twitter: @SSAFA.