The latest edition of the Veterans in Communities newsletter is now available to download here.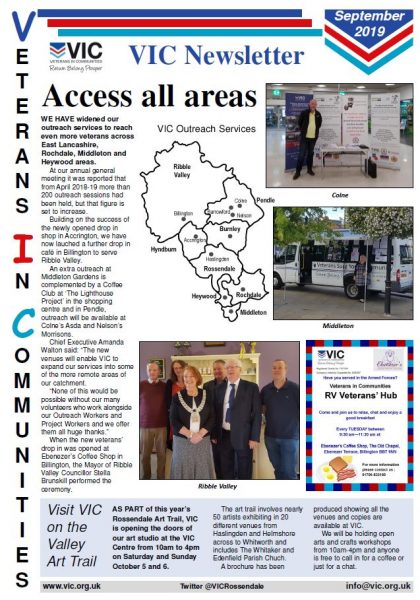 If you require any hard copies of the newsletter then please don't hesitate to contact Amanda Walton on amandawalton@vic.org.uk or one of the team on 01706 833180. You can also download copies of all our newsletter and latest news from our website.
Veterans in Communities' website and Facebook page is regularly updated and there is more information on VIC services and activities.
The website is updated regularly with additional pages and our latest news, and activities and well worth a visit.