With Liverpool being placed into further lockdown restrictions to control the spread of Covid-19, the impact these restrictions are having on the health and wellbeing of veteran residents living at Launchpad's Speke House is detrimental.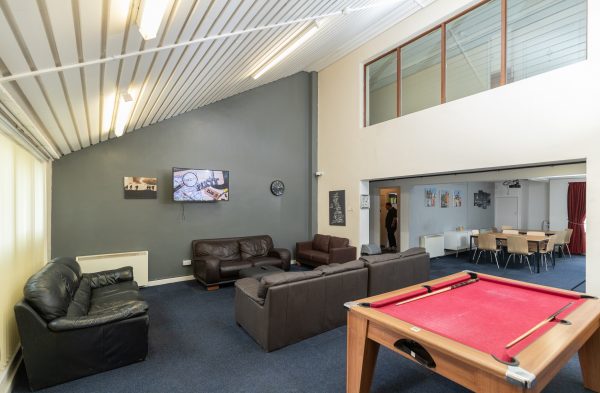 Speke House is the city's largest veterans' accommodation facility providing safe, secure en-suite bedsits and flats for up to 48 veterans to help them stabilise their lives and make a successful transition from military to civilian life.
Many of the residents living at Speke House have mental health issues, ranging from anxiety to service and non-service-related PTSD (Post-Traumatic Stress Disorder). Some need help with addictions to alcohol and drugs.
Prior to Covid-19, veterans could travel to receive face-to-face mental health and addiction support from providers such as Talk Liverpool and Addaction however, support has switched to online and over the telephone and staff have noticed deteriorating mental health and wellbeing, including heightened risk of suicide.
Launchpad has put plans in place to appoint a mental health support specialist who will work out of Speke House and support all veterans face-to-face in a safe environment with social distancing measures observed.
The Edward Gostling Foundation, based in Windsor has awarded Speke House £5,000 to contribute towards the salary costs of a mental health support specialist. The Foundation provides grants to charities to enhance the quality of life of people in need and has been awarded as part of their health & wellbeing theme, supporting community facilities to maintain, improve and enhance general welfare.
Sam Jackson, Manager of Launchpad's Speke House said:
"We are really grateful to The Edward Gostling Foundation for this donation. Covid-19 has placed huge restrictions on support providers right across the city, including ourselves. We are now eight months into lockdown with even further restrictions announced last week.

"The impact this is having on our residents is affecting their mental health and wellbeing at a time when we should be supporting them. Our residents need face-to-face contact and support and those who are receiving online and telephone support have said they speak to a different person each time and there is no continuity of treatment.

"We have decided to put urgent measures in place to help and support our residents in the best way possible and the appointment of a dedicated mental health support specialist who is available on site and accessible to all residents, will immediately address their needs."
Launchpad is approaching other funders and charities to contribute towards the salary of this position, which will be advertised this month.
Since 2013, the charity, which also has a house in Byker, Newcastle upon Tyne, has supported 490 veterans. In a typical year, 69% successfully move on to settled accommodation and 42% leave in paid employment.
This year, those numbers have fallen due to the Covid-19 pandemic, as employment opportunities are harder to find and recovery rates have slowed due to difficulties in getting veterans the support they need.