National veterans' charities, Launchpad and the Veterans' Foundation, have agreed to form a strong partnership to support homeless veterans.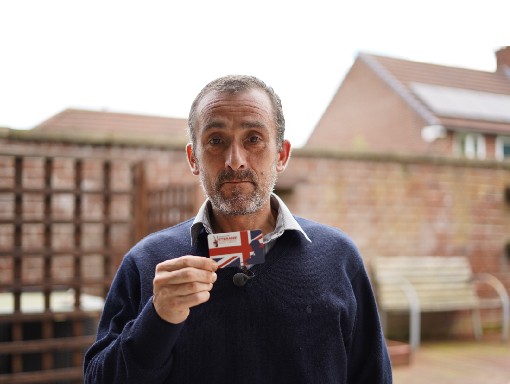 The Veterans' Foundation will provide funding of £50,000 for the next three quarters, subject to quarterly reviews. This exceptional grant reflects the Trustees' view that Launchpad meets particularly well the purpose for which the Veterans' Foundation was established.
Launchpad provides safe, secure accommodation and other essential support to 80 veterans who are resident at any one time to help them make a successful transition to civilian life.
The Veterans' Foundation raises its money through the Veterans' Lottery and donations. It awards grants to help fund charities that help serving and former members of the Armed Forces and their dependants and operationally qualified seafarers who are in need. To date, it has given £4.6 million out in grants to approximately 275 organisations since inception in mid-2016. Most of the grants go to small-medium but very worthwhile charities, which are helping members of the Armed Forces community.
Since it was founded in 2013, Launchpad has supported almost 500 homeless veterans within two houses. Speke House in Liverpool is the city's largest veterans' accommodation facility providing en-suite bedsits and flats for up to 48 veterans while Avondale House in Newcastle upon Tyne, also the city's largest veterans' accommodation, comprises one-bedroom flats for 33 residents.
Around 85% of the veterans who arrive at Launchpad are homeless and are supported for up to two years (longer if necessary). They are referred to Launchpad through a network of UK military charities, local authorities and housing partners and for many, Launchpad is often the first safe place they've slept in for months, even years.
The generous donation of this significant grant will contribute towards helping homeless and unemployed veterans rebuild their lives, move on to live independently and in securing employment.
In a typical year, 69% of residents living at Launchpad successfully move on to settled accommodation and 42% leave in paid employment. This year, those numbers have fallen due to the Covid-19 pandemic, as employment opportunities are harder to find and recovery rates have slowed due to difficulties in getting veterans the support they need.
Major General David Shaw CEO of the Veterans' Foundation, said:
"No veteran should find themselves homeless and I am a big advocate of encouraging more organisations, charities and the authorities, to support our homeless veterans who have put their lives on the line and served our country.

"Launchpad operates the largest veterans' houses in Liverpool and Newcastle and continue to demonstrate that by providing sound accommodation and holistic support, and with cooperation between organisations, we can support our veterans to successfully transition to civilian life.

"These are unprecedented times for all charities and with the reduction of donations and fundraising income, it is difficult for them to continue to provide the excellent services they deliver. The Veterans' Foundation has a rewarding partnership with Launchpad and we are looking forward to continuing to support them with this additional funding." 
Nicholas Tubbs, Chair of Launchpad, said:
"On behalf of our Trustees and staff, I would like to thank the Veterans' Foundation for its continued support and this very kind donation.

"As a charity, Launchpad needs to raise at least £340,000 per year in donations and grants to contribute towards the costs of running both houses. That is a huge amount of money to find, particularly when people and organisations are already facing the challenges of recession.

"Our staff do a wonderful job working with and supporting our residents with really positive outcomes and this funding will make a big difference to supporting homeless veterans around the UK."
Many residents living at Launchpad have mental health issues, ranging from anxiety to service and non-service-related PTSD (Post-Traumatic Stress Disorder). Some need help with addictions to alcohol and drugs. However, over two-thirds of residents move on to long-term, settled accommodation and a more stable life. In a recent resident survey, all residents reported better wellbeing. 90% felt better prepared for civilian life and three quarters were more prepared for employment. 95% said we'd given them help they couldn't get elsewhere.