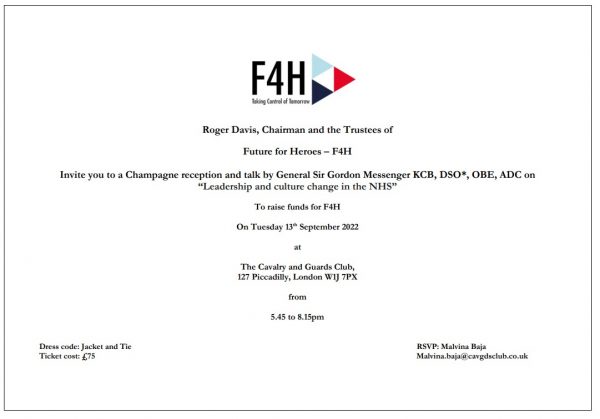 13 September 2022, 17:45 at The Cavalry and Guards Club
General Messenger was appointed in October 2021 to lead a review of leadership in the English NHS. The review considered the "pay and incentives" offered to the service's most senior figures, as well as the "effective systems for intervention and recovery in both providers and integrated care systems, and delivered the report in June 2022.
Sajid Javid welcomed the report saying:
"The findings in this report are stark, it shows examples of great leadership but also where we need to urgently improve".