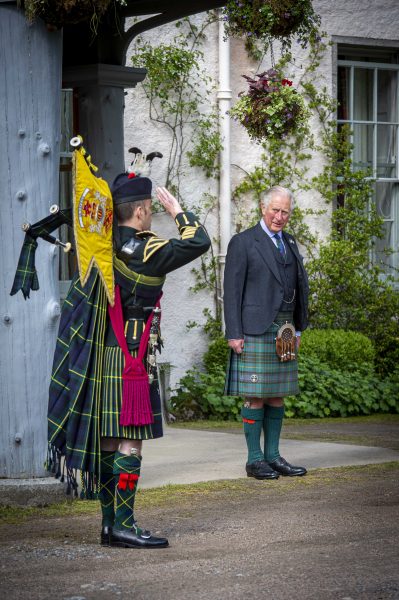 Dear Sir
On Friday, 12 June more than 550 pipers across the world played the haunting march The Heroes of St Valéry from doorsteps, gardens and streets. This recognised the service of the Second World War "Forgotten" 51st Highland Division which remained on the continent to fight the Nazis after the evacuations from Dunkirk. Despite their incredible bravery, around 10,000 men were finally encircled and captured at the Normandy fishing port of St Valéry-en-Caux on 12th June 1940.
The aim of our 80th commemoration was to ensure these men were remembered. St Valéry impacted on every town, village and hamlet across the Highlands and beyond. Eighty years on, those same communities were joined by pipers from across the globe as they paid their respects.
As well as becoming the largest piping ensemble in history, a day-long programme of virtual events, learning resources for young people and social media tribute messages achieved a reach of 169 million people.
The event was supported three Armed Forces community charities: Poppyscotland, Legion Scotland and RCET: Scotland's Armed Forces Children's Charity. Each do vital work today.
To each and every piper, we say: "Thank you!" And to those that support the work of those charities: "Many, many thanks!" Most of all, to the men of the 51st, our thanks, gratitude and respect.
Yours,
Sir Alistair Irwin KCB CBE, President of Legion Scotland and Poppyscotland and Vice President RCET: Scotland's Armed Forces Children's Charity
Neil McLennan FSA Scot FRSA, RCET Trustee & Convenor St Valéry 80 Committee