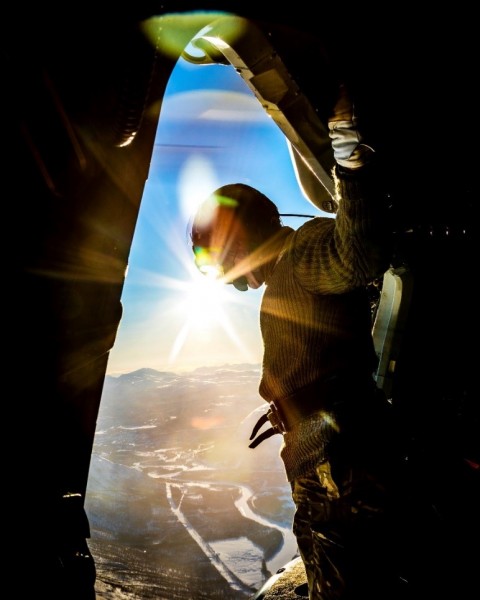 Leaving the Royal Navy or Royal Marines and re-entering the working world after a career in the military can be a daunting process for many. For those who serve, a 'normal life' is often sacrificed in order to help protect the country. When serving personnel leave it can be difficult to adapt to civilian life outside the structure offered by an Armed Forces environment.
The Royal Navy and Royal Marines Charity (RNRMC) recognise the unique challenges that naval veterans face when leaving the service. For the past five years, the RNRMC has allocated over £300,000 to help support the important work undertaken by the RFEA – The Forces Employment Charity.
Founded in 1885, RFEA operate across the whole of the UK, assisting working-age veterans with the transition back to civilian life by offering advice on education and career opportunities. RFEA has predicted that in 2018 it will be able to help approximately 720 Royal Navy and Royal Marines personnel with the next stage of their lives.
Former Royal Marine, Dale Henry, is someone who has previously benefitted from RNRMC funding and RFEA support. Dale, a 34 year-old who served in the 45 Commando, suffered from Compartment Syndrome – a chronic muscle injury. He underwent surgery to try and fix the problem but the operation was unsuccessful and he was unfortunately medically discharged.
Dale describes his struggle finding new work after his discharge and the inspiring help he received from an RFEA careers advisor that eventually led to a new career.
In Dale's words:
"After spending over 7 years in the Royal Marines I was medically discharged. Spending over 8 months overseas took a toll on my family life, so I decided to look for a new career in the UK. I started looking for and applying for jobs in 2016.  I applied to over 100 job adverts with no luck. 
Opening an email beginning, 'thanks for your recent application but in this instance you have not been successful' was becoming the norm and it was not a great feeling.  In August 2017 I contacted the British Legion to ask for support and they immediately signposted me to the Forces Support Charity.
Gavin Ball became my assigned careers advisor and he re-enrolled me with RFEA. He was a great help and was just what I needed when I was stuck in a rut. He told me how to write a better CV and gave me honest straight up advice. He listened to my skills and interests and sent me regular emails with jobs that would best match my needs. He also told me about a forces careers fair in Sunderland.
This seemed daunting at first as I had never been to one before, but I researched the companies that caught my eye and made sure I spoke to them at the fair. He told me to write CVs for each company and tailor each one to the companies' job specifications and demonstrate the relevant skills that I could potentially offer them. This was sound advice and proved very successful indeed.
One of the companies that I was interested in was Rentokil.  It was an industry and company that I had never thought about before, but after reading up on them and meeting them at the fair I applied for a job with them.
They gave me an interview and offered me a job the same day. It was great and I've now started my training and am looking forward to a new career in pest control. In the short time with Gavin I had 3 interviews lined up following the careers fair.
Gavin and the careers fair were the turning point in my search for a job. From first contacting Gavin to receiving a job offer the whole process was less than a month."
For more information on RFEA – The Forces Employment Charity, visit https://www.rfea.org.uk/ or to find out more about who the RNRMC support, visit: https://www.rnrmc.org.uk/