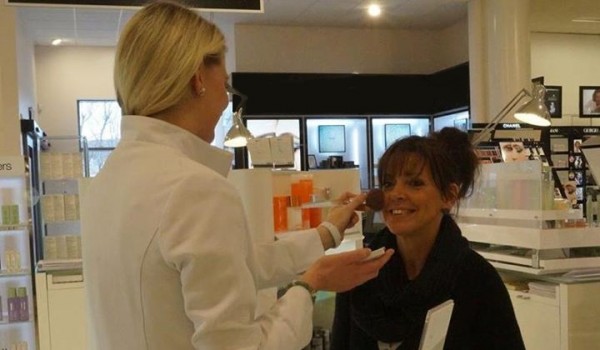 A local military charity will be showcasing a range of products and treatments at a Pop Up Spa this March.
The Blind Veterans UK Pop Up Spa Night will be taking place at St. George's Hotel, Llandudno on Thursday 23 March. Amongst the exhibitors will be Arbonne Skin Care, Lotus Yoga Studio, MD Hair & Beauty and many more.
The programme will see a mixture of demonstrations, stalls, quizzes and raffles, with all proceeds going to the charity's Llandudno Centre, which has been providing training, respite and nursing care to blind veterans since 2011.
Suzanne Evanson, Regional Fundraising Assistant at Blind Veterans UK says: "This promises to be the perfect opportunity to find out about the latest styles and trends in hair, skin care, floral displays, make up and fitness. Guests will be able to go away from the evening feeling (and looking) like a million dollars – and all for £7!"
The event will run from 7pm – 9pm and tickets are £7 per person. Pre-booking is essential and ticket sales will close on Friday 17 March. Refreshments will be available on arrival. For more information, contact Suzanne Evanson on suzanne.evanson@blindveterans.org.uk or 01492 868723, or visit: https://www.facebook.com/events/1050530128424146/.
Blind Veterans UK was founded in 1915 and the charity's initial purpose was to help and support soldiers blinded in the First World War. But the organisation has gone on to support more than 35,000 blind veterans and their families, spanning the Second World War to recent conflicts including Iraq and Afghanistan.
For more than a century, the charity has been providing vital free training, rehabilitation, equipment and emotional support to blind and vision-impaired veterans no matter when they served or how they lost their sight.
Find out more about the Pop Up Spa Night at: https://www.blindveterans.org.uk/popupspa.
Visit blindveterans.org.uk/support to learn more about the charity and how you can support its vital work today.
ENDS
For all media enquiries please contact: Felix Arbenz-Caines, PR Assistant, Blind Veterans UK, 12 – 14 Harcourt Street, London, W1H 4HD, E: felix.arbenz-caines@blindveterans.org.uk, T: 020 7616 7941
Notes to Editors
Blind Veterans UK
Blind Veterans UK is a national charity that believes that no-one who has served our country should have to battle blindness alone. Founded in 1915, the charity provides blind and vision impaired ex-Service men and women with lifelong support including welfare support, rehabilitation, training, residential and respite care.
Find out more at: blindveterans.org.uk, follow us on Facebook at: facebook.com/blindveteransuk and on Twitter at: twitter.com/blindveterans.